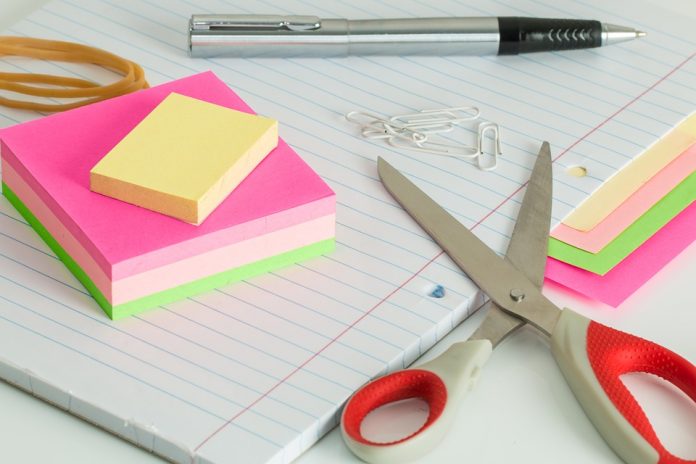 Small businesses often brainstorm about the various ways they can market their business products on a limited budget. Many options are available that range from online and television advertising to business event sponsorships, but most of them are costly and fail to reach the target audience.
An excellent marketing technique to consider would be to pass out small, memorable products to people. For example, if you're traveling to Vancouver for business and had the idea to hand out office supplies in Canada, with the intent of expanding your business to a new country, handing out useful promotional products can be a smart move. You can reasonably expand to other industrious or even less productive countries via giving away office supplies, as people are always in need of supplies to prosper in their personal and professional lives. This tactic can especially see results if you manage an ecommerce business that ships your products or services. Giving out office supplies with the logo of your company imprinted on them has numerous benefits.
Branding is the process of developing a consistent company identity to embody and present to both the prospective and current clients. Using images, colors, and words, you can easily make your business unique from your competitors. Placing your contact information, logo, and name on supplies that you provide to your customers not only creates memorability but also increases loyalty. Apart from that, office supplies also serve as an advertising strategy. Here are the advantages of office supplies as follows:
1. Marketing
As mentioned, corporate supplies offer an excellent way to promote the services or products of your company to both existing and potential customers. Most expensive marketing campaigns, like hiring a production company to shoot a television spot, fail to target the specific audience of a business.
If you actually come across a potential investor, business partner or client, you can hand them a business card, but the right promotional supplies will have a more effective impact. Many people stow away business cards deep in their purse or wallet, or even throw them away. When you give someone a pen or pencil that they use frequently, they will be consistently reminded of your business and may have the idea to reach out. 
2. Memorability
Office supplies will aid your customers in remembering your company and will keep your services top of mind, so in the future they will decide to do business with you again. People are very busy and do not want to invest extra hours searching for an old sales receipt to track down where they previously purchased a product months before.
It is common for people to forget the names of companies with so much to keep track of, and having a notepad imprinted with your company name or a pen they use frequently will be a crucial memory refresher. Passing out promotional items or giving them away after customers make purchases will ensure that they remember your company's logo which is also a great way to keep your business relevant in their lives.
3. Cost-effectiveness
Giving out promotional products to increase awareness of your business is a cost-effective strategy. These items will instill loyalty in clients. Do note that you should also still engage in valuable internet marketing strategies, and be present across social media platforms and send out weekly newsletters. If you want to see the optimal outcome, combine handing out office supplies with posting on your social pages, and you will have saved money and will see results in time.
There are many different types of office supplies available now, including: copier tabs, binders, index tabs, records management items, covers and folders, USB flash drives and many more. Using the right kind of promotional product is a smart way to reach your target marketing goal as quickly as possible. Your uniquely designed product will grab the attention of your targeted audience towards your business. These quality promotional products will also increase your business sales and boost your brand relevance.
Hundreds of Business Opportunities – Visit the Home Business EXPO