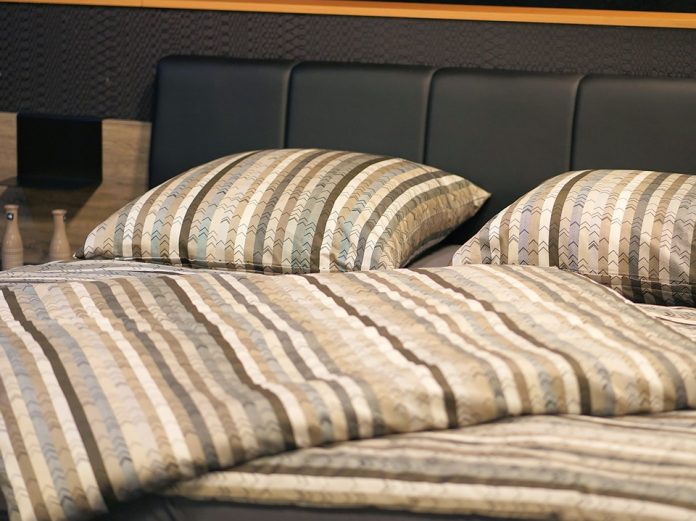 Using the wrong mattress can lead to back pain and this can be worse if you already have back problems. Failure to get support from your mattress leads to poor sleeping, which strains back muscles that are responsible for keeping the spine aligned well.
When your spine stays in the wrong alignment for a long period of time, you will wake up with back problems and it could escalate to serious issues. To avoid all these risks, it is advisable to choose the right mattress. A good mattress will help you sleep better, thus improving productivity during your workday. This guideline points out some of the ways you can choose the best mattress for back pain.
Things to Look for in a Mattress
You need to choose a mattress that is firm enough to provide your lower back with the needed support. This is important especially if you sleep on your back most of the time. However, it should not be too stiff as this can have a worse effect because your spine is pushed against the mattress. Medium density is ideal for good sleep and ensures your back is protected.
Stomach sleepers will do best with a firm mattress that can keep them afloat. Many people who sleep on their stomach do this because of back problems.
If you are a side sleeper, you need a mattress that is soft enough to provide cushioning to the shoulders and hips.
Many people, however, sleep with a combination of the three styles, and this leads to movements during their sleep. For such sleepers, the best thing is to choose a mattress with high motion isolation. ChooseMattress has some awesome reviews of the best in the market that you could choose from for back pain, so be sure to check for ideas there.
Best Mattress for Relieving Chronic Lumbar Discomfort
Experts suggest that mattresses with quality foam offer ideal support to the back and are suitable for many sleepers. You can get memory foam in a wide variety of densities, which include soft, medium and firm mattresses. So, depending on your needs, you can choose from any of these one that will offer you the required support to guarantee that your back remains healthy.
Memory Foam
To keep the spine aligned perfectly in a manner that will prevent back pain, you should consider getting memory foam. Many sleep experts and spinal specialists advise getting memory foam that offers a good sleeping posture.
Besides buying from the general category of mattresses for back pain, you could add to your budget to get a custom mattress that is designed to specifically help with back pain relief.
These come with a great foam advantage and are tested to ensure they offer the required back support.
Personal Preferences
While it is important to use the above factors to choose a mattress, ensure to buy from a brand you find appealing. Virtually all brands offer mattresses in all categories including those suited for back pain relief and prevention.
To make sure you don't suffer from back pain, you should consider getting a good mattress that is designed with the back of the user in mind. People who already have back pain problems need a good mattress that is made for comfort. After hunching over a laptop all day when working, even if you corrected yourself periodically, you'll need a supportive mattress to preserve the functioning of your back.