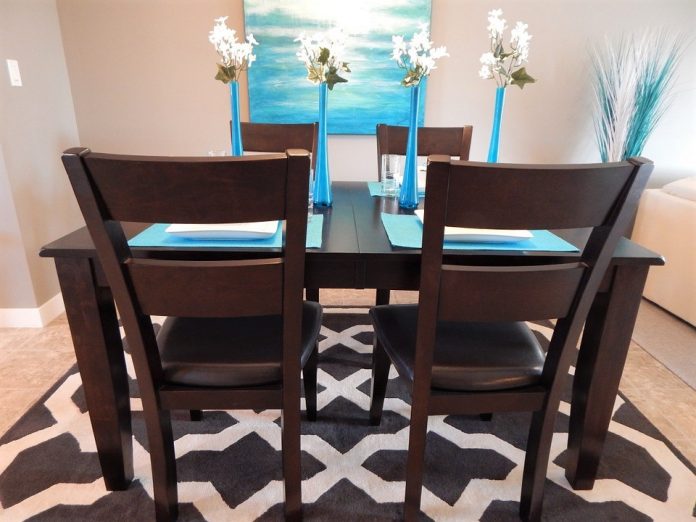 Marble and Wooden Dining Tables by Interior Secrets
The dining room is where a family gets together for meals, share their experiences, laughter, and tears, have arguments and discussions over the food and your dining table lives to tell many stories over the years. Your dining table becomes the focal point of all your get-togethers and holds many memories and helps create new ones every time you sit to eat with your family.
Furniture around the house gets changed or refurbished at regular intervals but it is your dining table that stands the test of time and gets passed on for generations. Whether the tables are handmade, machine made, or antique passed on from one generation to another, they are invaluable.
Often we tend to ignore our dining rooms from January to October and start thinking about it once Thanksgiving rolls by. Still, it is no excuse to overlook one of the important rooms of your house. Your dining table should be good to look at, serve its purpose and most importantly, last a few years.
While shopping for a dining table that meets all the requirements, keep in mind a few of these tips that can spruce up your dining room as well as other parts of your home.
Measure the space available in your dining roomand then decide upon the table, otherwise, it will be an utter waste of time and energy.
Select the table top in accordance with the design of the house and other furniture in the house. If you hate cleaning on a regular basis, stay away from the glass top ones.
Visit the marble and wooden dining tables by Interior Secrets section to get the most innovative dining table designs to spruce up your dining room.
Go for round tables as they take up less space, have no sharp edges, are easier to pass the food around and are great for the conversation to keep flowing.
Know that expandable models of dining tables are available in the market.
Stray away from the usual rectangular and round designs and foray into unusual designs like the square, oval or even octagonal.
Use benches instead of chairs as they can be used to create temporary space by setting them under the table when the need for extra space arises.
Test the chosen table if possible.
Apart from these tips, you should have a little if not indepth knowledge of the various dining tables designs and materials. Here, we have listed a few.
Simple and understated and blends with almost every décor.
Classic and timeless, though expensive, these tables are a statement by themselves.
The fashion of the day, modular tables are light and easily movable and blend in with the décor of the house.
Weathered wood dining table
Timeless beauty and one that adds a rustic feel to your dining room.
Unique shapes of dining table
Unique oval, crescent or oblong shapes are the hot picks of the season. Different to look at and the same time accommodates bigger numbers.
Whatever is your choice, choose wisely since it will be the place where most happy memories get made. Choose the best design and shape that suits your living spaces and at the same time, makes a statement of its own.
---
---