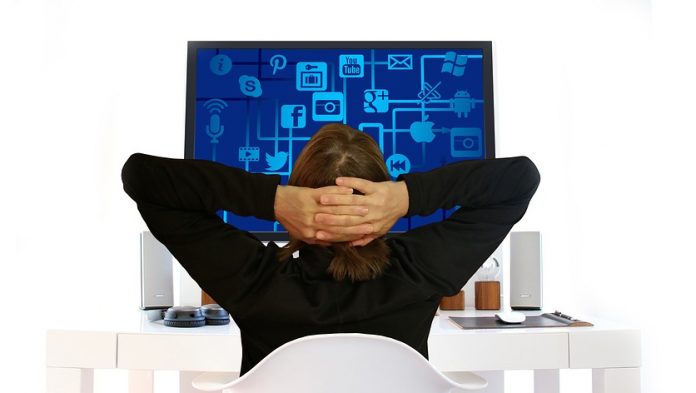 Thanks to the internet that provides us social media, so we don't need to rely on the mailers to market our business anymore. Also thanks to the social media business owners who let us advertise our services on their portals like Facebook, Twitter, Instagram and many others. Social media portals are beneficial for startups, as you can boost your business rapidly by spending less time and money.
It helps you to increase brand awareness by creating meaningful connections with your targeted market. One of the biggest influences in using social media for a startup is to reach a wider audience.
Here's how you can get more business from social media:
Create Strong Social Media Profiles
When you start growing your audience through social media, you must have a profile on the required social networks like Facebook pages, Twitter and Instagram accounts. You can make your brands strong by adding a brand cover photo, profile photo, website, address and your business description.
Use Social Media Tools
Do smart social media marketing using social media tools; you can go with IFTTT or Hootsuite. These websites allow you to post your messages on several social media portals linked with your website.
Know Your Audience
Before you start producing content for your social media accounts, know your audience first. Once you know about your targeted audience, you will be able to handle your content accordingly. At the start, you can experiment with different types of content so that you can see what content type your audience is becoming more engaged with.
Keep It Updated
To make your profile stronger and engaged with your targeted audience, you must keep it updated with the current happenings in your relevant industry. It will attract your audience to know new things about the industry. People will love your page when they have useful and informative insights on your feeds.
Get Everyone On Board
If your startup has hired employees, have them use their social networks to assist in getting their followers on board. You can also share your business profiles with your friends and family members to ask their circles to like your pages. They may not be interested in promoting your business, but you will have to maintain consistency and engaging content to encourage them to engage in the promotion of your business.
Use Your Facebook Page to 'Like' other Pages.
If any of your social media profiles get boosted with a lot of followers and engagement, just start using that profile to promote your other pages so that you won't need to spend money on sponsored ads on other profiles. You can also start commenting on other Facebook pages or groups where you find similar communities so that they might be interested in your startup as well.
Start Tracking Your Data
Keep tracking your profile and see what posts you are getting more likes and comments. What type of posts are converting your visitors into buyers? Try to post your next content accordingly. There will be several times during the day when the audience will not be active; avoid posting during that time and instead post when you have an active audience.
Hundreds of Business Opportunities – Visit the Home Business EXPO