Working to Live and Not Living to Work
By Home Business Magazine
HexCorp, Inc. is Mike Hexter's home business, dedicated to helping people through the process of making the uncomfortable change into starting and running their own businesses.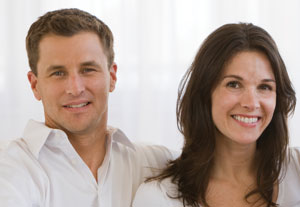 This includes all aspects from brainstorming ideas and implementing those ideas in a cost-effective manner, to providing ongoing support to ensure that everything is being run as smoothly and efficiently as possible.
Mike Hexter, 27 years old and recently married, couldn't be happier enjoying the benefits that come with owning his own home business. He started working part-time at the age of fifteen, which created a very hectic schedule — a schedule set by other people. Growing up, Mike saw many people in the workforce defining themselves and living their lives around what they did in the workplace; which from Mike's perspective made them typically appear trapped. At the time, Mike didn't know how important this insight was, but the choices he would soon make would change his life forever. Mike truly believes in the saying "Work to Live, Don't Live to Work."
During his senior year in high school, Mike felt the urge to take the leap, and he started his home business with $150 of his own money. Over the next four years, Mike attended U.C. Santa Barbara, California, and his business grew and evolved as he learned more about himself and what he loves. During his four years at the university, Mike ran his business out of his shared dorm room and then from a small apartment that he shared with three other roommates. Holding various part-time positions and sharing close living quarters simply became part of the learning and growing that Mike needed to succeed. The day before graduating from U.C. Santa Barbara, he closed escrow on his first house in Orange County, California.
Mike continues to develop and redefine his home business, and according to his clients, it has become something very special and unique. "Whether starting, improving, growing, or simply fine tuning a business, entrepreneurs should always try and learn from people that have different strengths than them or have 'been there and done it,'" says Mike. "The most important goals I stress to entrepreneurs are efficiency and avoiding the common pitfall of neglecting their passion while getting stuck in the day-to-day operations of their business, and instead realizing that they deserve to be experiencing the full benefits of working for themselves." Visit www.HexCorp.com. HBM 15-6 Add: 3/10 HP: Car: 9/19/11