Make a Diaper Cake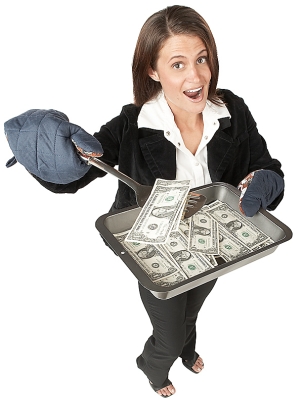 In 2001, Barbara Ireland, a work-at-home mother of two, made a living in her Waukegan, Illinois home by creatively designing and selling unique Diaper Cakes and Towel Cakes.
By 2004, Barbara had received a large number of requests from customers asking if she could teach them how to make Cakes. Based on that feedback, Ms. Ireland developed her web site, MakeADiaperCake.com, offering individuals the opportunity to learn her assembly technique, which ensures that all materials are usable after the Cakes are disassembled. This is different from other Cake designs, which tend to use packaging tape and other destructive adhesives that can damage the gifts in the Cake. Barb's cakes also take less time to build which benefit the recipients of the cakes.
A unique part of Make A Diaper Cake is the existence of a paid membership through the web site. Here business owners can find full support and encouragement as Barbara stays connected to her members to help them succeed. A new addition to the membership is instructions on how consumers can create their own bath and body products for their diaper and towel cakes. Barbara also has an ebook, Make A Diaper Cake in an Hour, designed with step-by-step instructions and photos detailing how easy it is to make the unforgettable gift of a diaper cake. According to Barb, children of all ages will love to be involved.
While diaper cakes make wonderful gifts for the mom-to-be, after mastering the technique of the diaper cake, this exclusive design can be used in towel cakes for virtually any occasion and season. A Spa Cake makes a wonderful Mother's Day gift, and a Housewarming Cake is perfect for the new homeowner. Cakes can also be assembled for any holiday, such as Halloween, Independence Day, or Christmas for a truly special and personalized gift.
Barbara says her business has grown. "When I started, I didn't know that this would be my calling," said Ireland. "I love teaching others and helping them develop their own businesses, and I love knowing that my business makes it possible for them to succeed." For more information on Make A Diaper Cake, visit http://www.makeadiapercake.com. HBM
Previously published in the February 2008 Marketing/Sales issue of HOME BUSINESS® Magazine, an international publication for the growing and dynamic home-based market. Available on newsstands, in bookstores and chain stores, and via subscriptions ($15.00 for 1 year, six issues). Visit www.homebusinessmag.com
V15-1 Add: 5/09 HP: