Paula Duffy Left the Corporate World to Start a Sports Business
By Home Business Magazine
Paula Duffy is a true home business success story. Duffy walked away from a highly lucrative and prestigious career as a senior corporate lawyer for Sony and General Counsel for Vivendi Games to pursue her true passion: sports!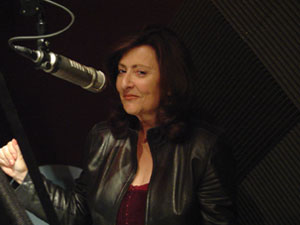 From her Long Beach, California, residence, Duffy has built up a sports empire which includes her company Incidental Contact, (www.incidentalcontact.com), a sports learning site for women; her national sports radio show, Sports Journey Radio, for which she serves as co-host; and, her national daily sports column for one of the country's largest news sites, Examiner.com. In addition to all of the above, Duffy maintains a successful law practice (you guessed it, from home) and is frequently called upon by the media for her thoughts on sports figures and their clashes with the legal system.
Home Business Magazine® recently caught up with Paula Duffy regarding her highly successful home-based business.

Home Business Magazine® (HBM): What inspired you to start your home-based business?
Paula Duffy (PD): That was an easy decision for me. I'm not a retail business; thus, it wasn't necessary for me to have a storefront or even an office. It's extremely cost-effective to conduct my business from home and a heckuva lot more comfortable. It's much easier for me to do my national radio show as well as write from home. There are limited to no distractions, and I can work at my own pace.
HBM: What did you do prior?
PD: I spent 17 years in corporate America. Prior to my embarking on a sports career, I was a senior corporate lawyer for Sony and General Counsel for Vivendi Games.
HBM: How would you briefly describe your home-based business?
PD: It's a working laboratory with the right technology — television, Internet, radio, broadcast recording equipment, etc. — to support the many career roles I am involved in. Having immediate access to the latest sports information derived from radio or television allows me to react quickly and provide the public with the most up-to-date news. In my business, you have to be quick or you're yesterday's news.
HBM: How do you promote your home-based business?
PD: With marketing and public relations. I have talented teams in place that handle both. I'm also a big believer in maintaining a growing e-mail distribution list to keep friends, family, business associates, and potential business associates apprised of what I am currently doing.
HBM: Who are your primary customers?
PD: As I have various sports entities under my home-based sports business, the following customer base would apply to each:
• Incidental Contact, LLC: Predominately women, however a lot of men come to my site and purchase products for their significant other including my "Woman's Guide To…" line of bestselling audio books as well as my Sports Knowledge To-Go packages.
• Sports Journey Radio: predominately men; however, I'm happy to see a lot of women are 'getting in to the game.'
• National Sports Columnist for Examiner.com: A nice mix. It really depends upon the sport (and the topic) I'm writing about.
HBM: What do you consider your best business achievement?
PD: I would have to say the fact that I trained myself into a highly successful career a sports radio personality and co-host — one that is admired and, apparently from all of the national radio, print, and TV appearances I have conducted — heavily in-demand.
HBM: What are the primary advantages of working from home?
PD: The flexibility for sure. With gas prices as high as they currently are, the money saving is an added perk. Working from home offers me less distractions and the ability to successfully hone in on one project to the next. Lastly, the immediate access I have to multimedia (TV, radio, and Internet) is one of the best advantages of working from home. How many offices have the radio and TV tuned to sports as you're simultaneously scanning the Internet? All in a day's work for a professional sports journalist.
HBM: Where do you see yourself with your home-based business in three years?
PD: At home, working away! Working from home allows me to work with any radio station in the country or write for any news outlet in the world. Technology is so far advanced and will continue to advance, that I will always be able to successfully run my sports businesses from home. HBM V15-6 Add: 9/09 HP: 5/15/11 CAR: 7/10/11