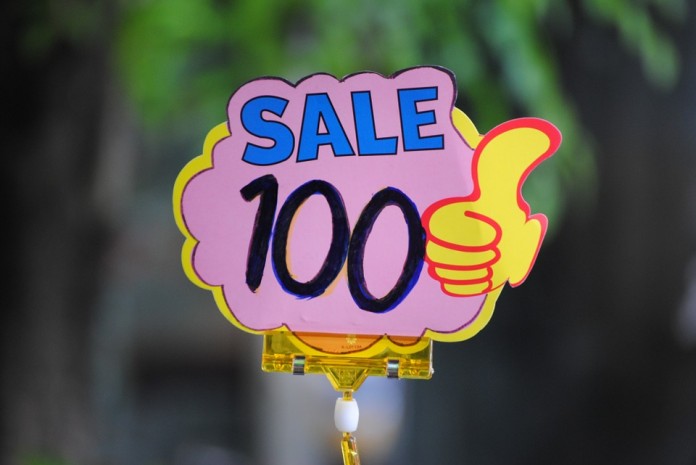 Price Is Not the Reason Most People Buy
Few strategies can drive sales faster than discounting. Conversely, "few strategies can destroy a business's long-term health faster than discounting," says Jason Marrs, pricing strategist and co-author of No B.S. Price Strategy with Dan S. Kennedy.
"Unfortunately, the majority of businesses use discounts because of the positive effects without understanding the negative," explains Marrs. "They don't understand that discounting undermines their price integrity, customer loyalty, satisfaction, and even perceived quality."
---
---
Marrs offers the following points for business owners to consider:
Price Integrity
Price integrity refers to the believability of a given price. Marrs clarifies that the more a business discounts something, the less believable the price becomes. Believability is a critical component for the sales process. If customers believe the price will be lowered in the future they have little motivation to buy now, so they wait for the next sale; thus, becoming a price buyer.
"Price buyers are the least loyal to businesses and brands. They are loyal to price," notes Marrs. "That means whoever has the lowest price will win them."
Perception of Quality
Studies show that discounts actually reduce the perception of quality. Some studies have even shown literal reductions in performance. As the perception of quality declines, so does satisfaction.
Distrust
Discounts can cause customers to feel taken advantage of. This happens when they compare the price they've traditionally paid to the discount and wonder why they ever had to pay the full price.
Underestimated Value
Something to keep in mind is that price is not the reason most people buy. They buy to receive a set of benefits that are of value to them. Understanding what those benefits are and how customers value them is how business owners can create compelling propositions that are based on value as opposed to price. HBM
Jason Marrs is a pricing strategist who coaches entrepreneurs and professionals in overcoming price reluctance and resistance. He is the creator of the Simple Strategic Pricing System for Entrepreneurs, and co-author of the book No B.S. Price Strategy with Dan Kennedy, available from Entrepreneur Press.