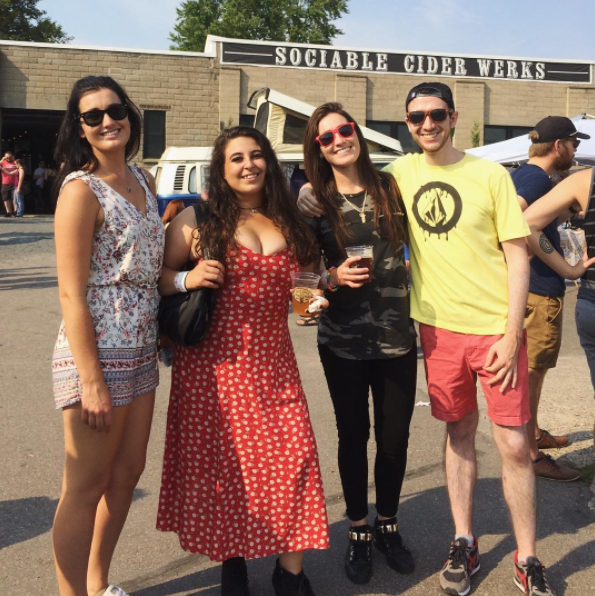 All entrepreneurs know that experiential marketing events are one of the best ways to promote a company. Over the weekend, Sociable Cider Werks stole the Minneapolis spotlight by putting on their Sociable Summer: NE Brewers Block Party. Held in the Sociable Cider Werks parking lot, the party gave swarms of beer lovers the chance to experience local craft breweries, meet the SACA Food Shelf & Thrift Store, and much more.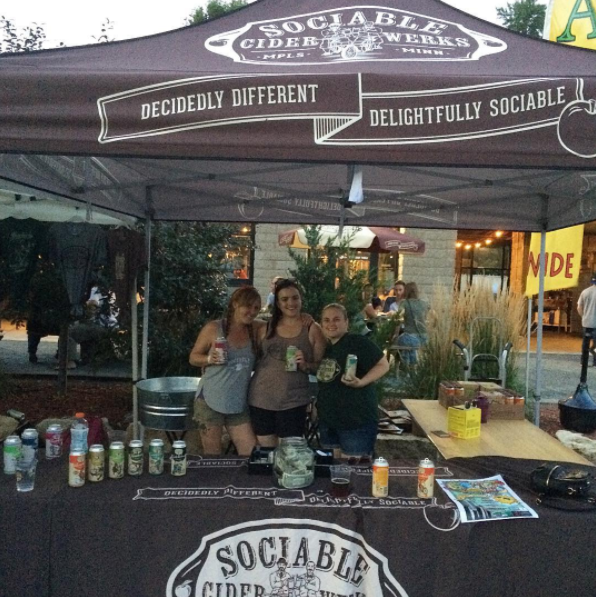 There's no doubt that the NE Brewers Block Party was THE must-attend Twin Cities beer event of the summer. Hordes of craft beer lovers had a blast sampling tasty craft brews from Sociable Cider Werks (featuring their Burnout Cucumber-Habanero beer) and popular Minneapolis spots like 56 Brewing, 612 Brew, Able Seedhouse + Brewery, Bauhaus Brew Labs, Dangerous Man Brewing Co., and Fair State Brewing Cooperative. The lines were also long for Indeed Brewing Company, Insight Brewing, and NorthGate Brewing.
At the block party, Home Business Magazine caught up with Jim Watkins, a representative of Sociable Cider Werks. He was happy to discuss the origin of the event and how it has evolved over the years."
"The origin for the NE Brewers Block Party was that we had this giant parking lot and wanted to have a summer event," Jim said. "Summertime is very busy for Sociable Cider Werks and we knew that we didn't have enough beer to have an event by ourselves, so the first year we just invited a lot of our friends who happened to be brewers. That was the genesis of the NE Brewers Block Party.
We had a lot of great feedback and people really enjoyed the event. We thought about how we had all this space and we love being involved in the local arts and music scene–it's very much a part of our brand. So we expanded the party to be part of a three-event series: the Sociable Summer. The production value on the events has gone way up–there have been great games and a lot of vendors."
He also shared why Sociable Cider Werks wanted to partner with SACA for the event.
"The SACA food shelf is the closest food shelf to us," he said. "They are right off of Central Avenue and they have a great fundraiser in the fall called Hops for Hunger, so they have some association with the breweries already and they are doing great work in making sure people in Southern Anoka and Northern Hennepin County are not hungry. I also recently joined the board for that group, and we desperately want to see them succeed. It was a really natural partnership for us."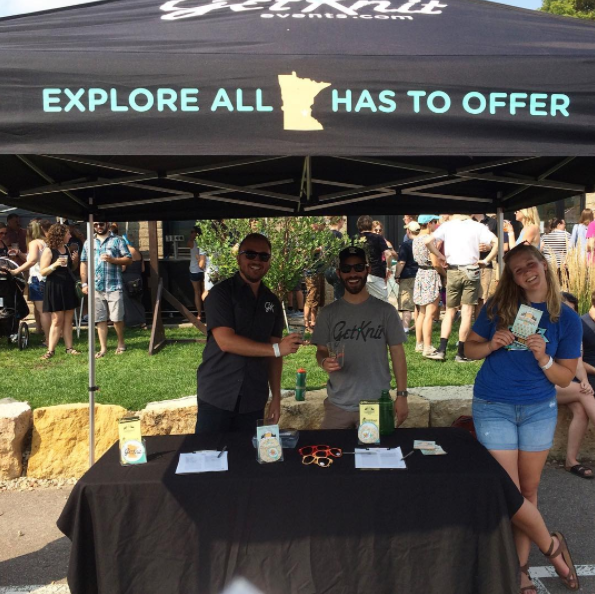 From yard games to a dunk tank, to Blue Ox Log Rolling, there were also tons of activities to enjoy while sampling the brews. Attendees got to take in electrifying musical performances by top local acts like The Champions, Seaberg, Enemy Planes, and Apollo Cobra. There was also an amazing Minneapolis Craft Market, as well as experiential marketing booths for ShamelessInc Mpls screen printed merchandise, Paddle North, GetKnit, and SACA.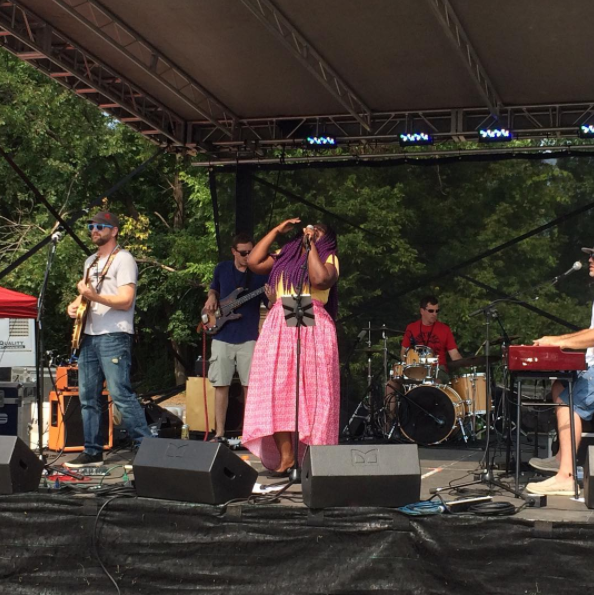 At the event, Home Business Magazine also got to catch up with Dave Rudolph of SACA: Southern Anoka County Community Assistance. He shared what the SACA organization is all about.
"SACA is a food shelf and thrift store, and we also have a delivery service for homebound seniors and people with disabilities," Dave said. "It's all volunteer-driven and we provide these people with food once a month– people come into the food shelf. Another thing that is sometimes more important is that these volunteers visit with those in need for 20 minutes or for half an hour, so they get that social contact. When people are shut-in, a lot of times they never see anybody. That has gotten to be really key.
We started off with thirteen people and now we are up to 55 people a month, and our goal is to hit 100. All of our volunteers have to get a background check because they are working with vulnerable adults and everything. We have to be a little careful, but we have some great volunteers who are doing it."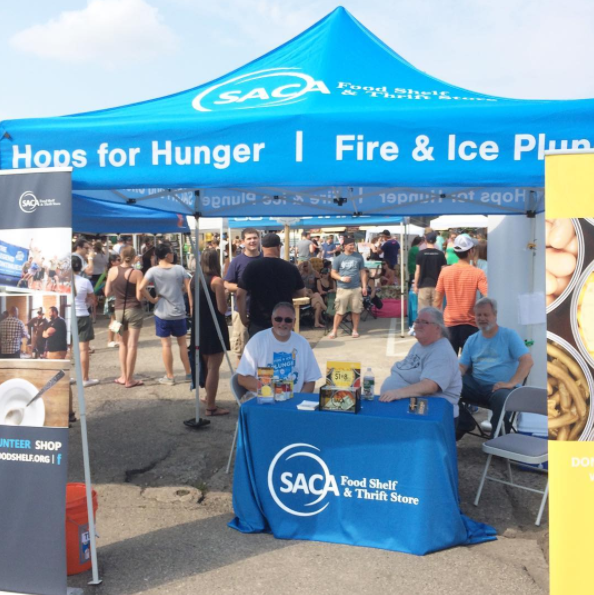 Dave went on to chat about SACA's thrift store and other initiatives that help those in need.
"We also have our thrift store that is open to the public," he said. "It really gives our clients more dignity instead of just being given something from a clothing room. Instead, they can purchase things at garage sale prices all year round. Any money that we make goes into buying food, paying utility bills, and that sort of thing. We will also hold our first-ever career fair this year, and the goal with that is to get people to not have to use the food shelf anymore. Our long-term goals is to put ourselves out of a job… I don't think that is going to happen, but it would be the best thing if we weren't needed anymore.
We also do holiday dinners, holiday meals, we give out Christmas toys, and we also have a meal plan for the Columbia Heights School District for students that would otherwise miss meals. That is an anonymous backpack program–the kids talk to a teacher or social worker and they can get some of the food they need.
Finally, we also do a produce distribution in the summer when the harvest starts coming in. We work with Second Harvest on those, as they are the administrators. We get all these crates of farm fresh foods that is picked just a few days before and we give it out on some Saturdays. The last two years, we've given out over 112 thousand pounds of food, which is all fresh produce. This last year, we gave out about 460,000 pounds of food to about 19500 or so people, or 6800 families."
Dave went on to share why he was happy that SACA could be a part of the Sociable Summer: NE Brewers Block Party.
"This is a great event that celebrates all of the Northeast Breweries, which all have some really fantastic beer," he said. "We're really happy to be a part of it. We got tied in with them when we started doing our Hops for Hunger, which is our craft beer fundraiser for the food shelf. That's been a nice, successful event for us that is also a lot of fun. We really enjoy coming out here because it gets us a lot of mindshare and SACA will get a percentage of some of the proceeds. Sociable Cider Werks is always really good to us, so whatever it ends up being is fantastic."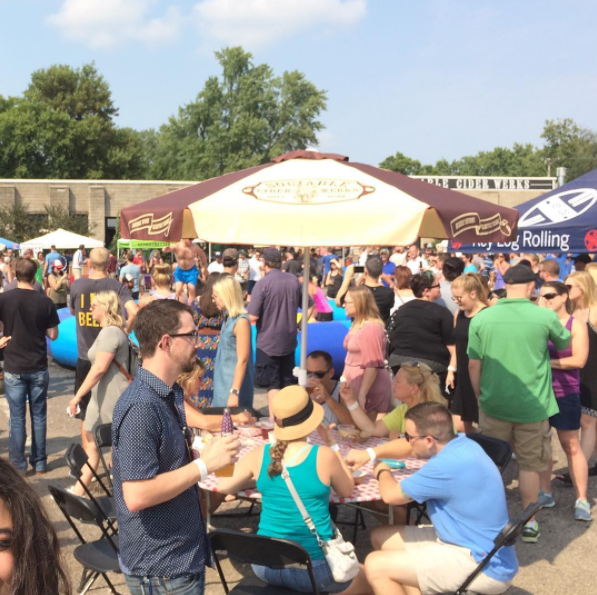 In addition to the many wonderful Minneapolis breweries in attendance, the party-goers had the opportunity to enjoy mouthwatering smoked meats from Bark and the Bite, Butcher Salt's zesty sandwiches, tacos from Red River Kitchen, and Vito Lucco Pizza Co.'s delectable pizzas. VIP guest also got to enjoy countless beer pours and endless tantalizing eats like Union Kitchen's gourmet couscous and Market Bar-B-Que's pork sandwiches.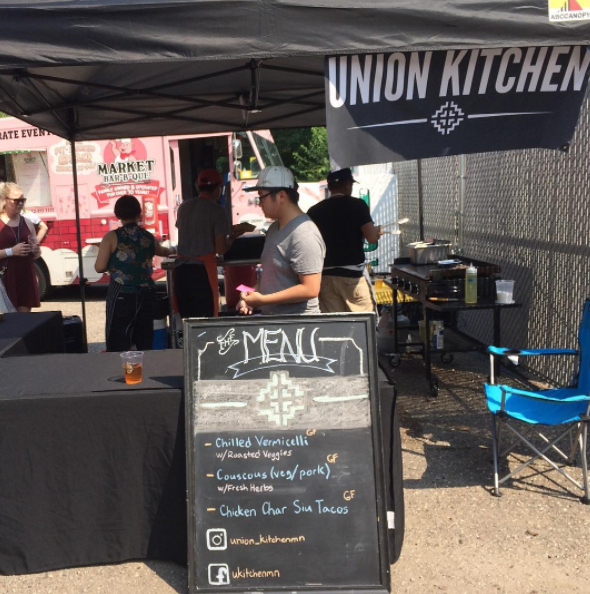 The event was free to attend and guests could purchase a $5 drinking wristband, with proceeds benefiting SACA. Attendees could also purchase a $40 all-you-can-eat-and-drink VIP package with eats from Union Kitchen's on-site chefs.
In all, the event was highly successful in connecting Minneapolis's top breweries, local eateries, and SACA with swarms of consumers and influencers. The breweries got to promote their new brews and SACA also raised awareness for their cause and met many potential new supporters. If you also own or work for a local Twin Cities brewery or lifestyle company, definitely look into being a part of next year's NE Brewers Block Party. It will help you raise brand awareness and provide endless invaluable networking opportunities.
Contact: shannahch@gmail.com