Funding Post's Phoenix Investor Roundtable to Connect Investors and Entrepreneurs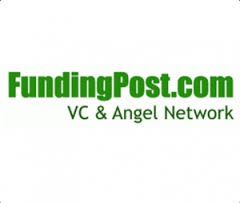 Early-stage investors are coming to Phoenix and will be sharing their wisdom, as well as, their money. FundingPost, the host of numerous Venture Capital Events nationwide, is bridging the gap between investors and entrepreneurs.
FundingPost will be hosting an Investor Roundtable on Thursday, Sept. 4, 2014 from 11a.m. – 5 p.m. at Junior Achievement of Arizona, 636 West Southern Ave., Tempe, AZ 85282.
Joe Rubin, Director of FundingPost, commented, "This conference will be informative and fun. Early-stage companies will be able to get great advice from an amazing panel of local and out-of-town investors."
This event will be a fantastic opportunity to solidify and test out elevator pitches, network with more than a hundred entrepreneurs and investors, and find out what it takes to raise capital for early stage companies. Among the many opportunities that will take place at this conference, there will also be a cocktail party to mingle and enjoy.
Regional Manager of Phoenix FundingPost, Scott Kelly, commented, "The Phoenix Investor Roundtable will connect entrepreneurs and investors from throughout the country. We have had an overwhelming response from entrepreneurs and investors looking for opportunities to invest. This event could be a game changer for some local entrepreneurs."
Kelly also commented about the event host Junior Achievement, "I have been honored to volunteer and support Junior Achievement for many years. Their facility provides an excellent backdrop for our event and we look forward to showcasing their excellent work at our roundtable."
Like all FundingPost events, the Phoenix roundtable is expected to not only sell out, but also lead to many success stories. The significance of the Phoenix conference is to educate entrepreneurs on raising capital, growing their businesses, and helping the local economy build the companies of the future.
To register for the Phoenix Investor Roundtable visit: http://www.fundingpost.com/breakfast/reg1.asp?event=300
About Junior Achievement of Arizona:
Junior Achievement of Arizona teaches kids about work and money. Founded in 1919 nationally, and established in Arizona in 1957, the nonprofit organization develops financially secure, high-performing members of our future workforce by teaching youth, kindergarten through high school, about entrepreneurship, financial literacy, and work readiness through classroom and experiential education program. Learn more at http://www.jaaz.org/.
For over 13 years, FundingPost has worked to bring entrepreneurs together with leading investors worldwide. We believe that it is important to reach investors in every medium possible – both online and off-line.Through our successful Venture Capital Events in 23 cities, Venture Guide Publications and magazine, and our online Venture Exchange, FundingPost has had the opportunity to work with thousands of Angels, Family Offices, Corporate Investors, Private Equity and Venture Capital Funds representing over $110 billion. For more information, visit: www.FundingPost.com. Or Contact: Scott Kelly, Regional Manager of Phoenix FundingPost scott@blackdogpromotions.com 480-206-3435.