For professional service agencies, the end of a billing cycle should be a happy occasion. And why wouldn't it be? The project is completed, the client is satisfied and most importantly, the agency is about to enjoy the fruits of all of that labor. But for one reason or another, whether it be incorrect billing information or hours, the end of a billing cycle hardly ever goes as planned.
---
---
While it's inevitable to avoid hiccups that may arise, there are ways to make client billing less painful. Here are several tips to help reduce time wasted on invoicing, allowing more time for focusing on projects, creative and building client relationships.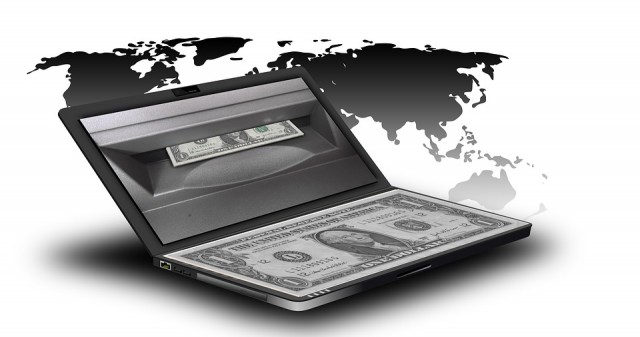 1. Eliminate Spreadsheets
The time and effort it takes to put together a spreadsheet is often unrewarded in the billing process. To paint a picture of client work each month, business owners must pull together documents from multiple places, get approvals from managers and then reproduce the data for invoicing.
Completing this process manually is time-consuming and error-prone, leaving lots of room for work to fall through the cracks. Instead of going through the trial-and-error of putting together an accurate spreadsheet is, use a system that automatically tracks work. Whether or not it's sophisticated, it will make the billing process much simpler and more accurate.
2. Keep Data in One Place
One of the main derailers of client billing comes from having to export data from numerous systems and then having to go back and aggregate it into another spreadsheet or system. If all of this data is stored in a single location or platform, it makes invoicing a matter of summing up the numbers instead of piecing together different parts of the puzzle.
In a case study, we found that by integrating time, projects and billing into one, businesses can cut down on invoicing time by as much as 80 percent.
3. Connect Timesheets with Tasks
While it should be done long before invoicing, tasks and schedules are crucial to streamlined client billing. When projects are planned, tasks can feed into team schedules. As people get through tasks, they can log hours and add notes into the system in real-time. The benefit to having integrated timesheets and tasks is that employees are motivated to log work as it happens. This is because the tools they use to stay self-organized are also where they record time for managers; a win-win situation.
4. Connect Timesheets to Invoices
When staff log hours in the same place that invoices are created, billing is just a matter of tweaking numbers. Managers can easily go into the system, approve employee time and generate invoices in one place. Choose a system that allows a timesheet and invoicing integration, is easily accessible from anywhere and contains data in a single place to prevent time wasted on exporting information.
5. Integrate with an Accounting Software
Every business manages accounting in different ways, whether it's through an accountant or an accounting software, and it's vital that all client billing data reaches them. By having a system that automatically integrates with accounting software (Xero, Quickbooks, etc.), business financials can transfer easily. The data that normally takes extra time to process and report becomes automatically available for accounting operations.
6. Help Clients Pay Quicker
Online and mobile payment processing is quickly becoming a staple technology for businesses today. Along with not having to deal with the headache of checks, handling cash or snail mail, it makes it faster and easier for the client to make payments. There are a number of tools out there for businesses to choose from.
It is recommended to set up automatic late payment reminders to prevent having to keep track of which clients have paid and who haven't. This helps take some of the admin weight off busy business owners.
With new technology and systems dedicated to making this process easier, there's no reason for businesses to skip out on streamlined billing. It will allow transactions to flow easier, payments to come in quicker and most of all, gives owners the chance to get back to the work they love instead of the admin tasks they hate.