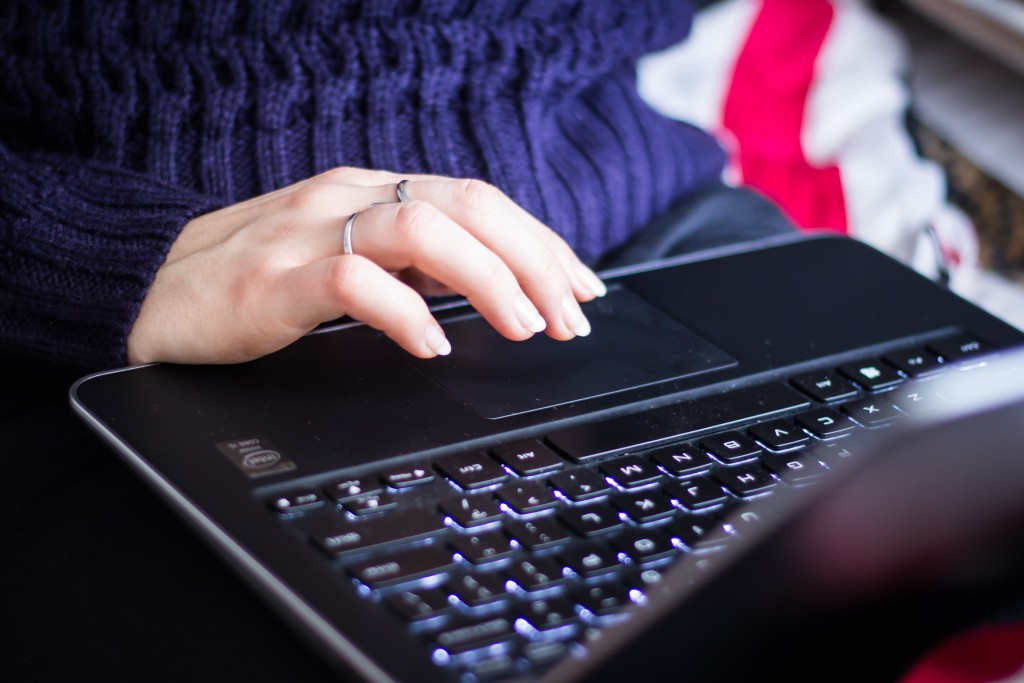 Advertising that mimics and complements the content your target customers are already consuming is poised to explode in popularity in the next few years, as Business Insider projects a growth in spending on native advertising from $4.7 billion in 2013 to $21 billion in 2018, according to a 2015 report.
Native advertisements are predominantly online ads that seamlessly blend in with the user experience because they are presented in the same structure and format as the rest of a website. If the content within the ad is engaging enough, the native ad will be enjoyed by the consumer and viewed as a beneficial piece of content. Think of an appetizing food dish served up as a mouthwatering photo appearing in someone's Instagram feed, and imagine the organically genuine double-taps that follow.
Native advertising platforms, produced by services such as Revcontent, are featured by brands ranging from social networks to news sites. While a native ad will carry a "sponsor" or "advertisement" distinction per the Federal Trade Commission, the rest of the ad has the same layout that surrounding pieces of content do. Native advertisements can even get noticed and ranked by search engine algorithms, benefiting both content creators and host sites.
As Forbes reports click-through rates for banner ads have dropped more than 8 percentage points since 2000 to less than 1 percent in 2015, consumers of digital content are turning a blind eye to outdated methods. Whether you promote your home business via a native ad or use native advertising as a revenue stream on your own site, this powerful form of noninvasive marketing can benefit your business when used with the right partners and in the right context and format.
What Kinds of Native Ads Can I Use?
There are six main types of native advertisements, and depending on the layout of a site, multiple types may be on display at once. These include:
Interactive Advertising Bureau standard in-ad with native element features: This native ad is separate from the main editorial but has content that is relevant to the page it's hosted on. For example, a blog featuring fashion tips may feature a branded ad that has its own unique style tips.
In-feed ads: These ads appear in news, social media, or other feed sections and are surrounded by the feed's original content but are distinctly marked.
Recommendation widgets: Based on the content that was just consumed, these ads display content that relates to that content or the audience. Sometimes, original site content accompanies or dominates the advertising content in the widget.
Paid search ads: These are search results advertisements distinctly marked in a search engine that relate to the keywords searched for.
Promoted listings: Within online marketplaces, promoted listings show products that relate to the keywords searched for.
Custom/can't be contained ads: These account for all other types of native advertisements, such as opportunities that exist in custom playlists.
Determining the ideal type of native advertisement will depend on what you want to sell or promote (a digital piece of content, a physical product, a social network, etc.) and who your target audience is. Testing out different forms of content through various native ad avenues and with a variety of publishers helps you optimize your native advertising strategy.
How Can My Home Business Grow from Native Advertisements?
Beyond using native ads to sell products and increase conversions on what you're displaying in the ad, buying native advertisements helps you spread awareness for your brand, its content marketing efforts, and its social media feeds.
Displaying your content marketing efforts in native advertisements helps bring new audience members to your content and your brand, helps extend the life of the content, and guides content consumers to your product, increasing sales. Since the branded piece of content is also getting more page views and increased time spent on page, using native ads to promote content supporting your brand helps your overall search engine optimization efforts.
Native advertisements can also help you quickly grow social media followings when using ads like promoted posts on Facebook and Twitter. For home businesses that are just starting out, an in-feed ad on a targeted social network instantly gets new users excited about your brand and prompts them to follow you, which helps strengthen your lifetime marketing reach. Besides increasing your follower base, you can also use the social media post as a call to action to interact with your brand further beyond the post.
Besides advertising content related to your own brand on other sites, consider hosting native advertisements on your site for additional reasons besides the extra finances you can use to boost your home business. By incorporating native advertisements on your site, you're giving your visitors more compelling content to consume, which will turn them into returning customers who respect your brand for the valuable content it delivers.