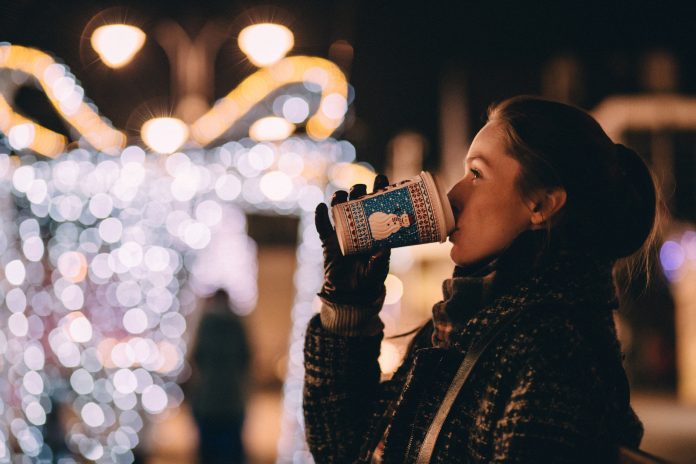 When you were a kid, the holidays could feel magical, but as an adult, they might not seem so merry. In addition to all your personal obligations in December – holiday parties, shopping for gifts, family dinners – it could be one of the busiest times of the year for your business. If the holidays are already running you ragged, check out these five stress-busting tips for busy entrepreneurs.
1. Set reasonable expectations. Avoid conflict with your friends, family, colleagues and customers by establishing reasonable expectations in advance. If you know that you're going to be prioritizing family for a few days over Christmas, let your clients know that you'll be unavailable and give them a timeframe for when you'll be back in touch.
If you're running a store that expects to see major holiday traffic, prepare your employees in advance that you'll need all hands on deck for the month, and that they can take some well-earned vacation afterwards. Or, let your family know that you need to focus on your business over the holidays, but that you'll schedule some bonding time afterwards where they'll get 100% of your attention. Ensuring everyone is on board with your plan will help you avoid unnecessary drama when things get hectic.
2. Create a risk management plan. Of course, you hope that you'll never need to deal with a disaster – like a customer slipping and falling on your premises or a cyber-attack that compromises your clients' personal information – but you should have a solid risk management plan in place for your business.
Your plan should focus on prevention (making sure your sidewalk is clear of ice and slush or having a secure payment process), contingency plans (closing the store in case of a blizzard or taking payments over the phone if your payment system has been compromised) and the right insurance coverage (general commercial liability coverage or even cyber liability coverage). Once your plan is in place, put worries of disaster out of your mind knowing that you're prepared for the worst.
3. Plan for a post-holiday holiday. You might not be able to take time off from your business over the holidays, but planning a vacation in the New Year will give you something to look forward to and improve your health.
Researchers have found that men who go on vacation at least once a year were 32 percent less likely to die of heart disease, and women who went six years between vacations were eight times more likely to develop heart disease than women who went on vacation twice a year. After a little rest and relaxation on the beach or a thirst-quenching tour of wine country, you'll be able to return to your business energized for the year ahead.
4. Unplug. You might not be able to get away in the month of December, but when you do have a few minutes away from your business to spend with family and friends, turn off your devices and give them your full attention. Evidence shows that you'll have deeper and more meaningful conversations away from your mobile devices, so make a pact that you'll focus on work when you're at work, and on friends and family when you're taking a break.
5. Santa has helpers – and so should you. You've made a to-do list, you've checked it twice, and you've come to the realization that there just isn't enough time to get everything done. To save your sanity, give yourself the gift of help over the holidays.
It could be hiring an accountant to help you with your books as you close out the year, ordering catering for a Christmas brunch instead of spending hours in the kitchen, or having someone clean your house before company arrives. With a few less things on your list – and your mind – the holidays might seem a bit more manageable.
The holidays can be a stressful time for many people – even without the added responsibility of running a business. It might seem self-indulgent to take time for yourself when things are so hectic, but managing your stress will help you avoid burnout so you can plan for the long-term success of your business.