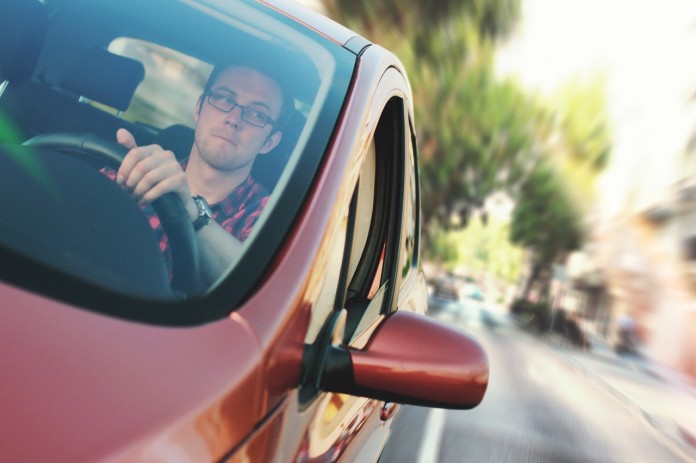 How many of us actually look forward to their daily commute to work?
Most of us tend to view our daily trek to work as a necessary evil and something that just has to be tolerated as part and parcel of everyday life. Whilst your commute may be unavoidable, there are definitely some ways in which you can make the experience more tolerable and even healthier.
300 hours a year
Just think what you could do with 300 hours a year. That is the average amount of time spent commuting, based on a typical journey time of just under 40 minutes each way.
There are a number of studies ongoing that seemed to be leaning towards the conclusion that the sort of attitude we adopt towards our daily commute, can have a positive or detrimental impact on our sense of well-being and productivity.
Basically, if you adopt a positive attitude towards your commute and find ways to make it more tolerable and even pleasurable, it could have quite an impact on your career and outlook on life.
Let someone else take the strain
Incidences of road rage are not hard to find on a daily basis, but rather than sit and suffer on your own behind the wheel, you might want to consider something more sociable and even eco-friendly, such as participating in a rideshare scheme.
You can find some uber promo codes to get a deal and share the cost of letting someone else take the driving strain, while you chat with work colleagues or friends, or catch up on your favorite book.
Rideshare schemes are a great idea in a number of different ways. They mean less cars clogging up the roads, reduced commuting costs when you share the fees and gas money, and they give you time to relax and prepare for your day ahead, rather than battling with other drivers.
A time to unplug
The fact that we spend so many hours of our life each year just getting to and from work is an unfortunate statistic that we can't often do much about, but when you compare that to the length of time you spend plugged into technology each day, it can sometimes pale into insignificance.
Many of us always seem to have our smartphone pinging away all day with messages and social media updates, while listening to music on our headphones when we get the chance.
Checking your emails constantly and flicking your phone open to see if there are any updates, combined with regular periods in front of a screen at work, all adds up to a lot of time plugged into the internet and technology in general.
Try unplugging your tech for the commute and concentrate on just gathering your thoughts or read a good book. It could transform your daily commute and allow you to arrive for work in a more positive frame of mind.
Learn the art of mindfulness
It is incredibly easy to fall into a daily routine that traps you in a seemingly never ending cycle of negative thoughts, every time you get behind the wheel and prepare for your drive to work.
Mindfulness is a technique that is well worth finding out about.
This meditation technique can really help to reduce your stress levels at various points in the day, especially during that stressful commute at the beginning and end of your working day.
Being mindful is about raising awareness of your emotional state and learning how to react more calmly to stressful situations. If you see someone on the train or in a car next to you with a calm look on their face, it may well be that they have already discovered the benefits of mindfulness.
Think about the music you listen to
If you do like to listen to music and you think it helps you get through the commute, it might be worth thinking about what type of music you are listening to.
It seems that those of us who listen to classical or pop music are more likely to arrive at work in a relaxed frame of mind, than those who crank up the sound and listen to rock or heavy metal.
Listening to classical or soothing sounds can definitely help you to stay calm during your commute, so if you are prone to road rage, it might just be the music you are listening to that is contributing to your mood, especially if it is something heavy and loud.
These are just some of the ways to reclaim your commute and transform your outlook on life, or at least make the daily trek more enjoyable.