Tech Experts Offer 4-Step Solution
It happens all the time: The hard-working crew at a small business loses customers thanks to the sour grapes of one person. It could be a disgruntled employee, an angry customer, or even a competitor, says V. Michael Santoro, coauthor with John S. Rizzo of Niche Dominance: Creating Order Out of Your Digital Marketing Chaos (www.NicheDominance.com).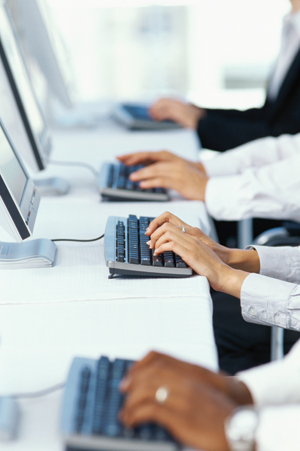 Anyone can post a bad review online and hurt your business.
"Anyone can post a bad review online and hurt your business," says Santoro, who is a managing partner with Rizzo of Globe On-Demand, an Internet technology company. Seventy-two percent of buyers trust reviews as much as personal recommendations, and 70 percent trust consumer opinions posted online, according to a recent Nielsen Global Trust in Advertising Survey.
"With consumers now researching an average of 10 reviews before making a buying decision, and 70 percent trusting a business that has a minimum of six reviews posted, business owners need to be proactive in developing their online reputation," says Rizzo. He and Santoro offer a 4-step solution:
•?Develop a 5-Star Reputation: Begin by having your happy customers post great reviews about your business.
•?Market Your Reputation: Once reviews are posted, use a well-designed online marketing strategy to drive targeted traffic to your website.
•?Manage Your Reputation: Regularly check that the reviews being posted are positive.
•?Create a Reputation Marketing Culture: Train your staff to proactively ask customers for reviews and to deal immediately with any unhappy customer. HBM V19-6 Add:1/13 HP: 2/14/13 Car: 1/16/13