5 Steps to Taking Back Your Brain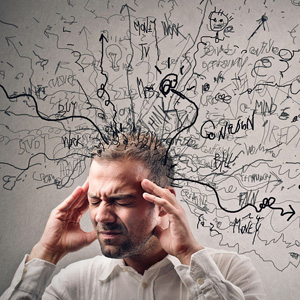 Most of us constantly check our smartphones for text messages, emails, and the latest Tweets and Facebook updates at all hours of the day, whether we're in a meeting, at lunch with a friend, or just at home in front of the TV. When used responsibly, smartphones can be great tools. But many of us would admit to allowing them to take over our lives. As a result, we miss out on the opportunities.
Here are five easy steps to take back your life from your smartphone, recover your common sense, and rediscover what it means to be productive:
Turn off cyberspace. There's no greater blow to productivity than breaking your concentration to reply to an email or text as soon as it hits your smartphone. If you're doing nothing but responding to emails and texts, you're bouncing around like a pinball.
Tame the social media beast. Smartphone apps make it fun and easier than ever to read our friends' status updates and to see the photos they've posted on Facebook. It makes us feel good when they "like" something we've posted or when we're tagged in one of their photos. Now that you understand why you like it, it's time to tame the beast and take back your time.
Turn off the lights and your phone. So long as your phone is plugged in, so are you. Take a break from your phone. If it's by the bed you'll get those late night calls, tweets and texts that interfere with precious sleep.
Crunch kale instead of candy. Games are fun, but they have their place and that's not at the breakfast, lunch or dinner table. Words with Friends can wait until you've had words and meals with family.
There's no room in the restroom for a phone call. We all know that smartphones carry more germs than a toilet seat — so why contaminate your bathroom with your phone? HBM
Vickie L. Milazzo, RN, MSN, JD, is author of the New York Times bestseller Wicked Success Is Inside Every Woman (Wiley, 2011, ISBN: 978-1-1181-0052-3, $21.95, WickedSuccess.com). From a shotgun house in New Orleans to owner of a $16-million business, New York Times best-selling author Milazzo shares the innovative success strategies that earned her a place on the Inc. list of Top 10 Entrepreneurs and Inc. Top 5000 Fastest-Growing Companies in America.