Are you putting off important technology updates because they seem like more trouble than they're worth? You're not alone. People resist upgrades for a variety of reasons, including cost, learning curve, and fear that new technology won't be compatible with existing systems. But some tech improvements are vital, and putting them off is a mistake.
Hardware Updates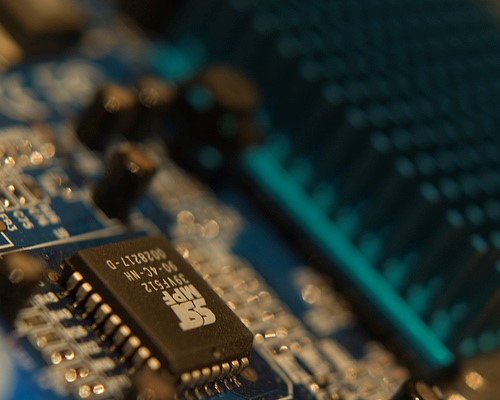 You simply can't compete if your hardware systems are hopelessly out of date. You don't have to update your office equipment every time a shiny new model comes out, but you can't keep using the same machines until they break down, either. Printers and other equipment with moving parts must be replaced regularly, but desktop computers and monitors will usually keep operating long after they're really obsolete.
Upgrading obsolete hardware will make your business more competitive, speed up your response times, improve your security, cut your power consumption, and save you space and staff time.
Internet Speed
Many executives underestimate how much time their staff spends waiting for internet responses. A huge part of most employees' days is spent on the internet dealing with e-mails, researching issues, and using cloud-based software. The data being transferred get more sizeable all the time, and bandwidth overloads can cause delays or even discourage employees from completing tasks. If your internet is creaking and you've known for a while that it's time to upgrade, then bite the bullet and get it done.
Cloud Servers
Keeping your data safe, especially if you work with sensitive records such as medical or legal files, is a huge responsibility. Using cloud storage allows your mobile staff to use information as they need it but can also open you up to legal liability issues. Never let your cloud systems get out of date, especially when security is essential. You need systems that are fast, responsive, easy to reach, and able to protect sensitive data such as HIPAA-protected files or credit card information.
Telephone Systems
An overloaded phone system will drive away customers and frustrate your staff and suppliers. There's nothing worse than reaching out to a company to place an order or solve a problem and being put on hold for an eternity or having your call dropped. It's a good idea to consider whether you'll need phone system upgrades any time your company has a growth spurt, adds new staff, or launches a new product line. If you're embarking on a major change such as a merger or acquisition, you should definitely plan for the necessary communications upgrades as well.
Wireless Networks
Is your business still using a traditional wired network? Upgrading to wireless can have significant paybacks in productivity, freedom, connectivity, and employee satisfaction. Wireless networks let different departments share both data and resources, which improves the efficiency and flexibility of your whole operation. Going wireless is usually an easy and affordable upgrade provided you have good network security in place already.
Don't let inertia or resistance to change slow down your business. System upgrades may seem daunting, but once they are complete, the improvements will help create a sense of growth and prosperity that will energize your staff.