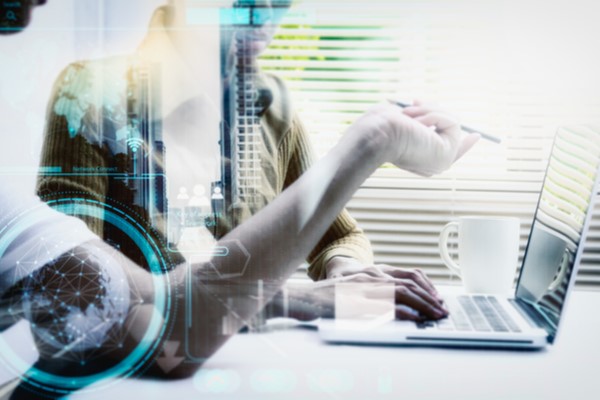 Businesses are poised for growth in 2018. Three out of five companies expect to see an increase in profits over the coming year, Spiceworks projects. Nearly half of companies surveyed plan to increase their IT spending in the following year, while most others plan to maintain their current IT budgets, illustrating the close correlation between technology and business growth. Successful companies stay competitive by keeping up with the latest technology that enables them to increase efficiency, cut costs and grow profits. Here are three tech upgrades that your company can adopt to propel business growth.
Cloud-Based Accounting Apps
Competitive, cutting-edge companies are increasingly adopting cloud-based accounting solutions instead of traditional desktop software. Nearly half of small and mid-sized businesses now use cloud-based accounting software, a Viewpost survey says. Cloud-based accounting solutions reduce data entry errors by making it easier to import data from other apps. This simultaneously cuts time spent on data entry and reduces bookkeeping costs. Cloud-based accounting solutions also provide real-time financial reporting. Combined with business intelligence analytics, this allows companies to make smarter financial decisions and adjust more rapidly to changing conditions, making it easier to avoid cash-flow problems and seize emerging opportunities.
You'll get the most out of your cloud-based accounting solution if you integrate it with apps that automate other financial functions. For example, Shoeboxed allows workers to use their smartphones to scan in business receipts, automating expense reporting. Other financial functions you can automate through cloud-based apps include transaction data entry, payroll, inventory management and tax preparation.
Customer Relationship Management Apps
Another strategic investment to propel business growth is customer relationship management (CRM) software. CRM tools enable you to maximize your marketing and sales efforts by digitizing your prospecting data, spotting buying trends, identifying hot prospects, analyzing individual buying habits and personalizing offers to meet individual preferences. Your sales managers can also use CRM to improve management of your sales team by tracking your reps' performance, matching your best sales reps to your hottest prospects and providing your reps with customer data to support their closing efforts.
Companies that invest in customer relationship management software see an average return on investment of $8.71 for every $1 spent, Nucleus Research reports.
Omnichannel Customer Service Automation
Another tool that can boost your business growth is omnichannel customer service automation. In a mobile economy, delivering effective omnichannel support has become critical for satisfying today's customer. Shopping online and shopping in-store are now equally popular, with 51 percent of consumers preferring to shop over the Internet, according to BigCommerce research.
The best way to meet customer demand for omnichannel service is to adopt a cloud contact center solution. A cloud-based contact center lets your service representatives handle all support channels from a single location, providing a seamless transition if tickets migrate from one medium to another. Today's best virtual contact center solutions provide a centralized support platform that combine omnichannel service capability with advanced business phone and unified communications services, as well as the ability for managers to optimize coordination of service representatives.
To get the most out of your cloud contact center, combine human support with automated support solutions such as chatbots and interactive voice response. This reduces the workload on your staff while minimizing customer wait time, boosting satisfaction levels.
Hundreds of Business Opportunities – Visit the Home Business EXPO