Circulation
| | |
| --- | --- |
|  Newsstand Print (Magazine Racks, Bookstores. Retail Outlets, Chain Stores) | 30,000 |
|  Print Subscriptions | 10,000 |
|  Digital Edition, E-Readers, Tablets, iPad/iPhone (27K+ Downloads), Native App's, Nook, Kindle,  HBM Mobile | 60,000 |
| | |
|  Total Circulation | 100,000 |
|  Readership | 195,000 |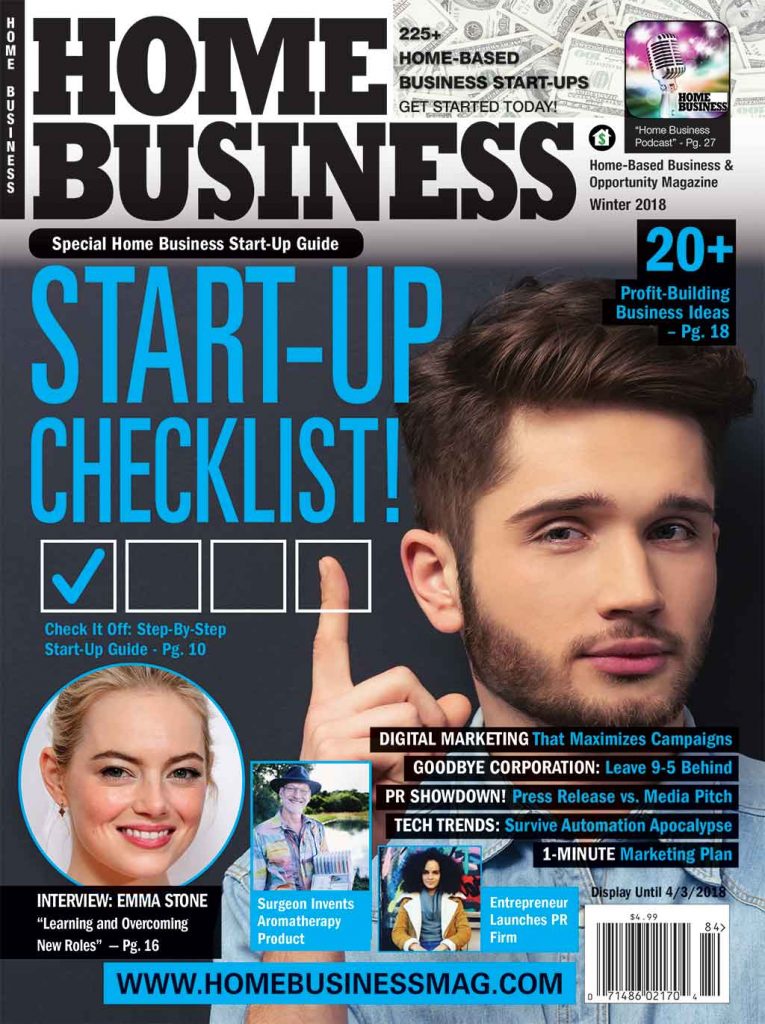 Place an Ad in Home Business Magazine (HBM), and your print and digital circulation is handled. One-Stop-Shop does it all!
Home Business Magazine (HBM) has been on the newsstand since 1994, in over 5,000 retail outlets. HBM invests in newsstand promotional programs to increase single copy sales and brand awareness. HBM also pays Retail Display Allowance (RDA) to expand distribution into thousands of retail outlets each issue.
HBM Subscriptions are sold through a broad variety of direct sales, mail order, promotional copies, and dozens of reputable subscription agencies.
HBM's Digital Circulation gets your ad delivered into a broad reach of platforms including iPhone/iPad, Native Apps, Nook, Kindle, E-Readers, top book-reader, and full digital edition circulations. HBM evolves to serve an evolving digital market. Many Digital readers cannot be reached through traditional print circulations. HBM's Digital Circulation offer you improved reach into key markets, such as the 20-29 year age demographic.
CIRCULATION BOOSTERS:  Home Business Magazine provides Advertisers with an EXPO Listing (homebusinessmagexpo.com), Facebook / Twitter promotion, YouTube / Video promotion, Instagram and Newsletter Sponsorships