The sad reality is that most of the expense of owning a piano is not in what you pay to buy it – it's what you pay to move it. That is why most people who buy pianos choose to move it on their own. But as anyone who has ever moved a piano will attest to, it is no small feat. Pianos are heavy, they can be fragile, and if they have enough sentimental value they are irreplaceable. If you have chosen to take on the task of moving it yourself, these are the eight best tips to keep both you and your piano safe.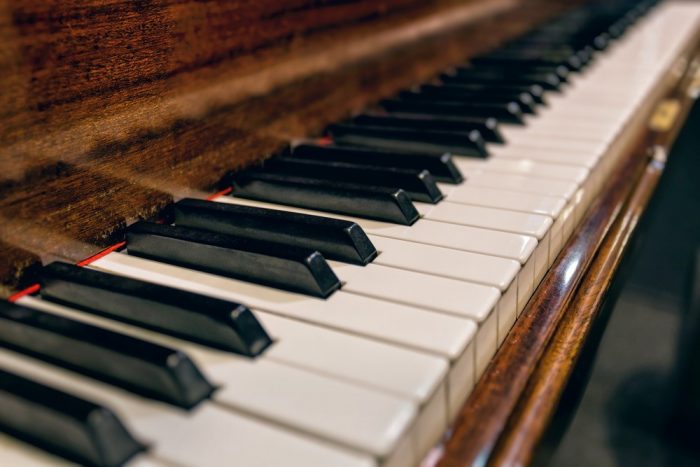 1. Distribute the weight
Pianos aren't just heavy; they are hard to handle. Since they're heavier on the top and more delicate underneath, the best way to move a piano is to be very cautious of how you are distributing the weight. Since you don't want to scratch or dent the piano – or any walls during the move – it is important to understand how to best distribute the weight when trying to clear hallways and doors. Otherwise, things can get out of control quickly.
2. There's no "I" in piano moving
Even if you are a super strong individual, you are going to need several hands to move any piano. The more, the merrier. Typically, professional furniture moving companies use a team of four to get a piano safely from one destination to the next. When someone is handling every side, it is easier to maneuver the corners and to lift it up into the moving truck.
3. Make sure everyone knows what the plan is
Discuss what everyone's job is ahead of time, so they know what they are in for. Wearing safe shoes is extremely important, as is wearing clothes that won't get caught up in the move. It is best to leave accessories and other things that can get stuck at home when moving day comes along.
4. Prepare the piano ahead of time
Make sure to use tools to help move the piano, like heavy-duty straps and two dollies for rolling it safely. Even if the piano is on rollers, don't assume that they are going to work reliably enough to move the piano. They are only meant to move the piano a couple of inches in each direction. If possible, take the legs off and move as many parts as possible separately to make the move more manageable. Also, wrap the piano in moving blankets to protect the finish and your walls. Lock down the lid and then use a blanket to secure it well.
5. Have a plan for moving it
Make sure to place people where they will be needed. If you jostle the piano around too much, you could risk breaking something on the interior. If you have to move the piano up or down more than a stair or two, the risk might not be worth it. For really complex moves, hiring professionals might be a better decision than paying for someone's medical bills.
6. Placing the piano in the moving truck
To ensure that the piano is moved safely, put it as deep into the truck as you can. Use objects like boxes and other materials to secure the space around it and keep it snugly into place. You don't want the piano to shift at all while it is in transit.
7. Know where it is going and have a plan to get it there
Now that you have moved the piano to its final stop, make sure to know where it is going. Choose a location that is out of the way and free from moisture and too much cold air or forced heat. Although you will probably need a piano tuner, let the piano sit in its new surroundings for about a month to get acclimated. Otherwise, your efforts can end up being for naught. A piano's internal workings need time to settle before you tune it.
8. Consider hiring a professional moving company up front
Although moving a piano sounds like an easy job, it is a huge task for both professional and amateur. Before you decide to move it on your own, call around to get estimates. The cost of having it moved professionally might be well worth not jeopardizing yourself or those who help you, and will ensure that your piano gets to its new destination safely.
Piano moving is different from other types of moves. Make sure to think it through and understand that there are times when hiring a professional can cost you less in the long run.
Hundreds of Business Opportunities – Visit the Home Business EXPO