By Shannah Carol, Publicity Editor for Home Business Magazine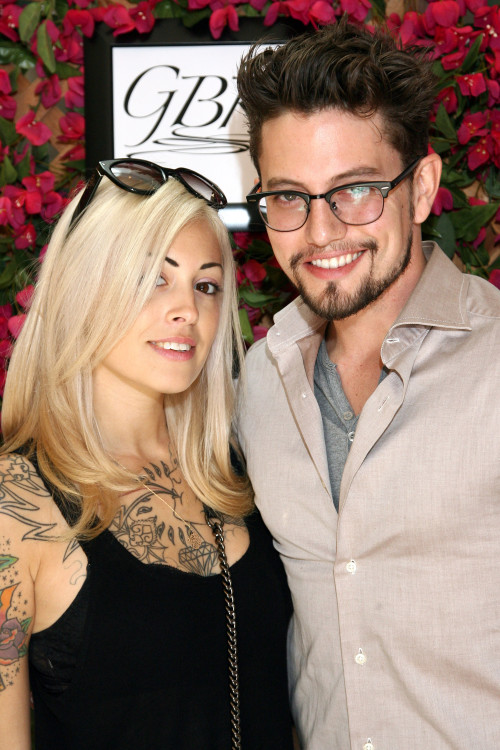 Twilight star Jackson Rathbone and wife, Sheila, arrive at GBK Luxury Gift Lounge. Credit: Getty Images for GBK Productions.
The 66th Annual Primetime Emmy Awards took place on Monday, and Home Business Magazine celebrated with TV's finest at the GBK Luxury Gift lounge over the weekend. This glittery affair, held at L'Ermitage Hotel in Beverly Hills, gave celeb guests like Orange Is The New Black star Selenis Leyva and Twilight actor Jackson Rathbone the chance to peruse luxe gifts, sample indulgent foods, and learn about imperative charities.
There's no doubt that GBK Luxury Gift Lounge was THE Emmys celebration to attend for this year. At the event, Home Business Magazines and the attending big names enjoyed an array of dazzling gifts like a $200 gift certificate from Couture Rocks Fine Jewelry, a 6-month complimentary gym membership from the popular David Barton Gym, jewelry and gifts from The Artisan Group, and all-natural bath and body products from KIND Soap Company. Everyone also went gaga over the Heartbeat Pet Bed by The Original Pet Pal, the LG Tone Infinim headphones from LG Electronics, and Michael Todd True Organics' unsurpassable SONICLEAR: The World's First Antimicrobial Sonic Cleaning System.
Fancy worldwide hotels also had a huge presence at the gift lounge. Palace Resorts, in partnership with Caribbean Living magazine, gifted a four day/three night stay at their signature property, The Little Neil, Aspen's only five-star, five-diamond property, gifted certificates for hotel accommodations and lift tickets, and Mulia Resort & Villas gifted a 5-night stay at their Signature Ocean Court room at the Mulia Resort, Bali. Crescent Hotel Beverly Hills also pampered guests with a one night certificate to their sexy bougique hotel.
Everyone also loved indulging in Barry's Gourmet Brownies and delicious alcoholic pick-me-ups. Sequin Wines offered guests delicately Bubbled Pinot Grigio and Moscato Wines, kkAda Caramel Liqueur gifted their all-caramel, non-creamy liqueur, and LIQRpop impressed everyone with their frozen alcoholic confections. All of the celebrities also stayed hydrated with JeJu Sixteen Water's refreshing water and enjoyed Skinny Coconut's 100% raw coconut oil.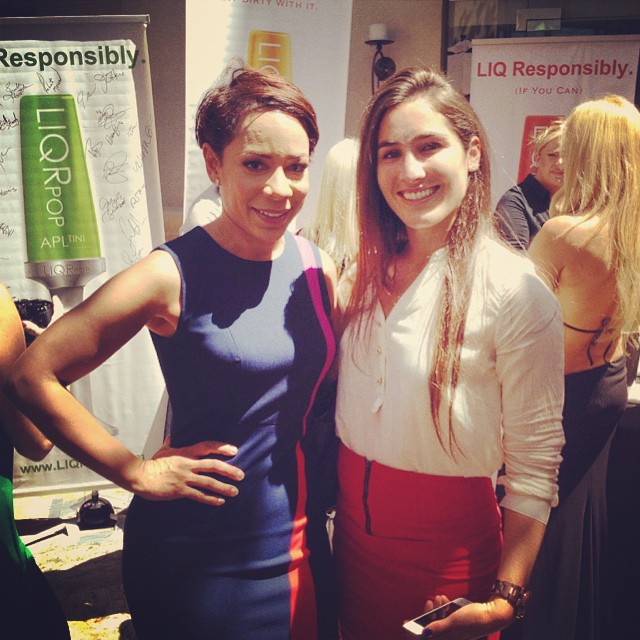 Shannah Carol, Publicity Editor of Home Business Magazine, catches up with Orange Is The New Black star Selenis Leyva.
While learning about the GO Campaign that improves the lives of orphans and vulnerable children worldwide, Home Business Magazine caught up with Selenis Leyva, star of the twelve-Emmy-nominated Orange Is The New Black. The talented actress chatted about what she planned to do for all of 2014 Emmys weekend.
"Emmys weekend is pretty amazing!" Selenis said. "I got here last night and was able to rest up, thank goodness. I am ready for the parties and I'm ready for it all! This weekend, there will be a lot of gifting lounges, which is nice, parties for Variety and EW, and private little NetFlix toasts. It's going to be a lot of partying!" [laughs]
She also let us know how she liked the GBK Luxury Gift Lounge.
"I just started and I must say that I am not disappointed!" she shared. "Did you try these LIQRpops? I had to turn around so it wouldn't look obscene or anything. [laughs] It totally gave me a little kick."
And does she have any advice for those looking to break into the acting industry?
"Never give up," the OITNB star said. "If you really feel it in your heart and soul that this is what you need to be doing, then really never give up. Also, listen to your body. For the most part, I felt many times that I had to give up, but there was always this nagging feeling of 'No, you have to keep going.' I am glad I didn't give up."
Longmire's Bailey Chase also chatted with Home Business Magazine while learning about Cops 4 Causes, the 1st Law Enforcement non-profit organization to highlight the philanthropic efforts of Law Enforcement. He revealed why he is such a big fan of the renowned GBK Luxury Gift Lounges.
"GBK supports so many great causes," Bailey shared. "I've been coming for a few years now and it's just a great way to spend the day."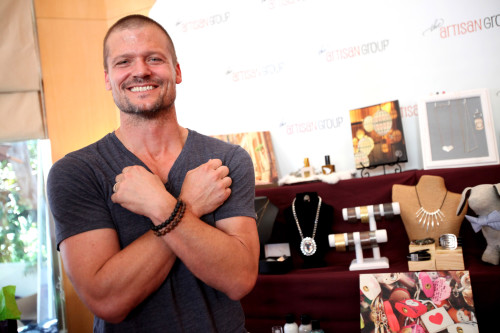 Longmire star Bailey Chase checks out fantastic offerings from The Artisan Group. Credit: Getty Images for GBK Productions.
Did he have any favorite gifts to share?
"That is a great question! We happened to be at the Little Neil hotel booth here, which is where I had my wedding. That was our wedding hotel so this is very serendipitous right now," he said.
Amidst learning about Mutt Match LA K-9 Rescue Ranch & Sanctuary, which rescues neglected ad discarded dogs rom LA's high kill shelters, Home Business Magazine caught up with Twilight star Jackson Rathbone. He was happy to share why he was excited to be at the lounge.
"All these amazing charities!" he said. "There is a lot of cool stuff that I've never really heard about today and it's making the wife happy. Regarding favorite booths, I'm really about this Cops 4 Causes because I think it is doing some amazing awareness and is giving back to the people who do so much for us. Generally, as a society, we kind of forget."
And what was it like working on the Twilight series?
"It was an insane roller coaster," he revealed. "It was a lot of fun. I prepared for the role by acquiring a blood lust" [laughs]
The event's other featured sponsors:
To reach Shannah Carol, email shannahch@gmail.com .