Now is the Best Time in a Decade to Start a Home-Based Franchise Business
By Richard Henderson, Publisher of Home Business Magazine
Have you ever thought of starting a home-based franchise business? As the economy slowly improves each quarter and access to business start-up capital increases, this might be the best time ever to start up a franchise that you operate home-based.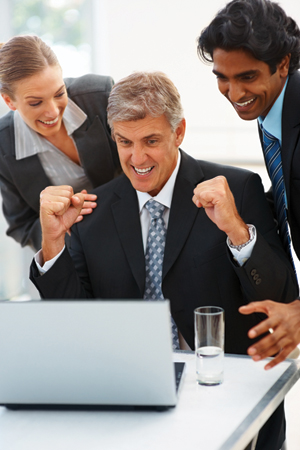 There are dozens of new franchises to choose from. The percentage of franchises that can be operated from home has also increased. The key distinction for home-based franchises is that this most often involves providing a higher end service to a business or personal client. These services are provided at that client's physical location. Often that franchise is operated from a van or a truck. The business is then administered and operated from one's home. There is no need to set up a separate office location. The franchise might require additional storage space, but this is arranged separately from the home office if one lacks adequate garage space.
For franchises that are not storefronts or restaurants, many can be operated home-based. Franchising provides a focus on key factors for success. You invest more, but the franchisor provides a model for success combined with increased business support. To leverage that investment, there are certain ways you can approach a franchise start-up, which include a detailed business plan that covers the start-up bases. Your success will result from how well you follow that franchisor blueprint. You also need a longer-term focus on the start-up phase, which may require more time in today's trying economic times.
More franchisors are providing access to financial support. This can be directly from the franchise or the franchisor arranges financing through a separate financial company. Financing typically assists with start-up costs, franchising fees, inventory, and receivables.
So it is a bright time to look into launching a home-based franchise! To learn more, visit the Franchise channel at www.homebusinessmag.com. Click over to the EXPO (http://www.expo.homebusinessmag.com/listing) to review listing profiles of hundreds of more home-based franchises. HBM
V19-3 Add: 6/12 HP: