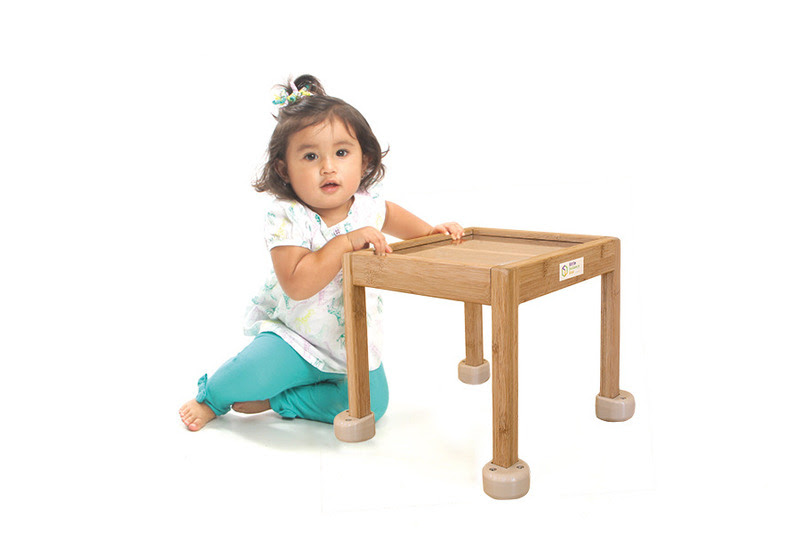 Learning to walk and is an important phase in life, and now, parents can assist their babies in successfully taking their first few steps with the compact, easy-to-use Little Balance Box. The patented Little Balance Box is a unique, safe and all-in-one mobility tool that aims to create a smoother experience for babies transitioning from kneeling to standing and progress to walking.
Babies can glide safely across any surface like carpet, tile, and wood without damaging the surfaces, thanks to the contoured Nylon feet of the Little Balance Box. They can move independently and adjust their positions as they learn to move – when they tire out, they can sit back down to rest until they're reading to get up again.
After years of providing therapy consultation services and assisting patients in developing their mobility skills as CEO of Inspiration Physical Therapy Inc.– Dr. Shannon Davis PT, DPT and mother of two young children — was inspired to create a mobility tool to provide parents with a product to train their babies with confidence and reassurance. She has been working for over 13 years providing specialized services to children and adults with developmental and intellectual disabilities in schools, day programs, and home settings. She also participates in a variety of client advocacy activities at the local and state levels, as well as other philanthropic causes including being a founder member of the Miracle Babies non-profit organization in San Diego, CA.
With Little Balance Box, babies can:
· Maximize stability and develop balance by using their hands and forearms in various positions where they are comfortable
· Develop better coordination in the joints through the up and down movements of the springs in the dynamic floating feet
· Manage speed by applying downward pressure on springs in the feet to slow down or brake
· Enhance feedback and motor learning in the early brain by seeing their legs and feet through clear-top design
· Tap and play the top which makes a fun percussive drum-like sound teaching cause and effect
With the raised edge, the Little Balance Box ™ also turns into an activity table that stores small items into place. It is also BPA and PVC-free and made with eco-friendly, sustainable bamboo. See how the Little Balance Box works at: https://www.youtube.com/channel/UCZrI4tgiRXC3f9oE3eybzig.
Little Balance Box is available for $69.99 at www.littlebalancebox.com and Amazon.