Important Considerations in the Early Stages of Business Life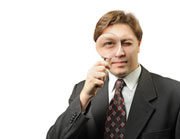 When starting a business in this most challenging environment, it is important that you use your resources as efficiently as possible. This will allow you to get through the difficult early stages of business life. It is best to try to do as much as you can on your own to raise capital, but also be wise with respect to seeking direction when it counts most.
The following are important considerations for businesses trying to raise capital in the early stages of business life:
Be creative in finding capital to fund your business. It is important for you as a business owner to be creative when it comes to raising capital in this tightening financial environment. Is it equity capital you truly need or is debt financing available to you potentially? Can the resources of family and friends be sought? Can you use credit cards for short term needs? All these options must be considered in order to preserve valuable equity. Can government programs help? It is important to investigate Small Business Administration and Economic Development Authority offerings.
Maintaining a good credit is also vital, not only for you as a principal personally but at the business level as well. Does the business have assets that can be used as collateral (examples: accounts receivable, real estate, tangible assets, etc.)? Can you borrow using personal assets as collateral? All avenues of potential capital must be investigated in order to retain equity during times when equity is most vulnerable…during a period of economic slowdown.
Meet with a banker/investment banker. Seek what programs are available for small businesses. Open appropriate bank accounts (bring formation papers, your tax ID#, and photo ID). Ask what you should do for now to establish credit for your business even if they will only offer your company a small credit card line. Your business's credit, though different than your own, does depend upon your personal credit as well. This is the first step in establishing a credit history for your company for future borrowing.
Consider the use of a venture capitalist. Venture capitalists (VCs) tend to invest in an industry that they have had experience in. Typically, they have had success in their industry at one time or another and their company was either strategically sold, or went public. This experience has given them tremendous insight and is something they will look to leverage when investing in an opportunity.
Get an understanding of the VCs recent investments and ask to speak to the management of those companies. When you have identified potential venture capital firms, request the details of recent transactions they have been involved in. Ask to speak to principals in the firms they have invested in. See how the experience is evolving and if the principals are pleased with how the relationship is proceeding. Inquire about issues that may have arisen and how they were dealt with.
Look to see how the VCs typically structure their investments. Ask to see a prior term sheet: It is important that you understand how a potential venture capital firm will make its investment in your company. What will they want in terms of equity? How and when will they make their investment? Will they want common or preferred stock? Will a dividend be required? If so, will it be cumulative? How will voting rights be addressed?
Find a venture capitalist you are comfortable working with. While he is betting on you bringing shareholder value from day one, you will need someone you can talk to regarding issues as they arise. If you will dread calling your VC because of personality issues, this could cause problems down the road. If possible, try to partner with a VC firm you could talk to.
Once you have chosen a venture capitalist they become a member of your company's ownership. What more can they offer you? Do they have contacts that are valuable to you and your business? Eventually you will hit some sort of road block, and it will be important to know how they will support you.
Control expenses. To the extent you can work from home and use e-mail and cell phones to communicate, fixed expenses like office space and furniture can be minimized.
Avoid hiring people even when it's necessary to bring in additional help. By using contractors, you can save significant capital, compared to hiring employees (BusinessWeek.com, October/November, 2007). Individual projects and per-hour expenses may be higher than employees, but using contractors enables startups to retain spending flexibility. Beware of IRS rules differentiating employees versus contractors.
Establish relationships with qualified business advisors. These advisors usually possess the vital information you lack in order to set up your company properly from day one and to raise capital. Examples include:
Law Firm: Find a law firm that understands startups. Find one that works with entrepreneurs to help them with legal entity selection — analyzing the attributes of each and determining which entity is best for your business's particular situation. Law firms can also assist in document preparation for your business (articles of incorporation for a corporation, stockholders agreements, operating agreements, lease agreements, employment agreements, etc.).
Accountant: Find an accountant who works with entrepreneurs and who understands the economic realities of a start up. A good accountant can: suggest resources for raising capital; assist with tax planning; maximize deductions for your business; explain the tax ramifications of entity selection and your state filing requirements; help you polish and complete your business plan; and assist in putting good financial projections in place.
Insurance Agent: Explain your operations, and make sure you have adequate coverage for general liability, products liability (if appropriate), workers compensation insurance, and other industry specific coverage.
Mentors: There are many individuals looking to lend a hand and offer advice regarding starting up and raising capital. Seek them out and ask for their help. More times than not they will assist you.
Establish good record keeping habits from the start. It is important to have accurate records and detailed bookkeeping system when owning a business and raising capital so that your progress is documented at all times. Getting it right from the start establishes the proper foundation as the business grows. Good record keeping helps you make good decisions, because without good information you cannot make business decisions.
Having your records in order not only helps you monitor successes and failures; it is also required by the IRS should you get audited, by the states you do business with, or perhaps even by your insurance company looking to raise premiums. Simple bookkeeping fundamentals go a long way in keep your company tax compliant and readies you to answer questions regarding your business and its operation for: raising capital; asset utilization; sales analysis; control of expenses; formation of a business plan; and tax planning.
The importance of all these considerations in the early stages of business life cannot be overemphasized. They will help you determine how much capital you will need to start and grow your business and where and when it will be spent. HBM
Chris E. Talis CPA, MBA is the Founder and Senior Partner at Hedgerow Mergers Acquisitions. He has intimately dealt with the vital issues surrounding middle market companies his entire career. His diverse background includes business consultancy; debt and equity placements; business valuation; mergers, acquisitions and divestitures; financial analysis; succession planning; and exit strategies. For more information, visit http://www.hedgerowma.com.V17-3 Add: 09/10 hp: 7/26/11 Car: ?