How to Raise Start-Up Cash in a Recession
By Nora Caley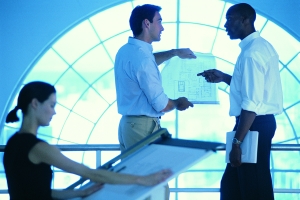 If you need to raise money for your start-up business, you will want to do it quickly. Set an ambitious goal for your new business, such as raising $25,000 in five days.
It's possible. You might not make it to $25,000 after 5 days, but by following the steps in the article below, you will maximize your start-up funding potential.
And whatever the final amount, you will at least end up with a solid business plan and many contacts that can supply you with long-term business financing options.
Before starting your five-day search for raising start-up funding, make sure you have high speed Internet access. You will find most of the sources for business start-up funding online. You won't have to go to many banks to apply on paper, and you probably won't have to do many PowerPoint presentations in person for investors. If you don't have an email account, open one for free on Hotmail.com or Yahoo.com.
Here's one way to save time during your five-day quest: Unless your business is a high-tech company that needs millions of dollars in funding, forget about seeking money from venture capitalists or angel investors. If you are building a home-based business where you will sell products, provide services, or even use your home as the office for a franchise you buy, you will likely be able to get up to $25,000 or more by applying for loans and investments online and on the phone.
Tough Economic Times
Don't believe all the negative information you might hear or read about the economy. There is a downturn, and banks are struggling with a credit crisis, but you can still get funding for your business. As with times of economic boom, your financing will come from a few different places, not just one source.
"Don't be scared off by the mortgage crisis and the price of oil," says Jim Hammersley, director of the loan programs division at the U.S. Small Business Administration (SBA). "Take a look at your own individual business, and make a decision based on that rather than what you may be reading in the newspapers."
The economic downturn may even mean that you have been laid off. That could be the best time for you to launch your new business. If you received a severance check, that could be one source of funding for your new business. Also, a layoff means you have plenty of time to work on the new venture.
A Business Plan
Before you approach lenders and investors, write a business plan that you will show them. If you haven't prepared one, do it right away. Contact your local small business development center, or your local SCORE (Service Corps of Retired Executives) chapter for free advice on how to write a business plan.
The plan should include information on what your business does and who your target market is, and how you plan to reach these customers. Show the market research that indicates why people need your services or why they will buy your product. Include the marketing plan, which could be as simple as why an ad in your community paper will be more effective than direct mail, for example.
There should be financial analyses such as a cost estimator, which shows how much money you will need and how much you will spend on equipment, business insurance, business cards, an extra phone line or cell phone, and other expenses. There should a break-even analysis, which shows how many products you have to sell before you start to cover your start-up costs and make a profit. Include a cash flow projection, which shows a reasonable estimate of your monthly sales, minus your monthly expenses such as shipping costs, Internet service, and other costs.
These analyses can help convince your lenders you will be able to repay them and show your investors your business will return a profit to them. The business plan also provides a valuable exercise to make you think about what your business will need. Once you have everything on a spreadsheet, you might decide you need to make changes in your budget. Maybe you don't really need new equipment and you can stick with your current computer, or you need to increase the price of your finished products in order to be able to pay for the next batch of raw materials.
Five-Day Plan
Once you've decided what amount of money you need, write a plan for how you will raise the startup funding in five days. Make a list of all the people and institutions you can approach in that time period. You may devote each day to a different source of funding: banks and microlenders, investors, family and friends, online peer lending, and credit cards. Or you can set a goal of getting up to $5,000 per day, although in reality you might end up with an agreement for a certain amount of money each day, but not get the cash into your business checking account until days or weeks later.
When you do start the money search, you will do much of the work online, so have handy the documentation you will need to fill out many applications. Apply for your free credit report and get your FICO score. Print your profit and loss statements if your business has already started. Find your tax returns and bank statements.
The following are the various sources you can pursue in the next five days for raising start-up funding for your home-based business.
Bank Loans – the Old Reliable
Even though the mortgage crisis affected many regions of the U.S. and has made some banks more conservative in their lending, Hammersley says banks that offer SBA-backed loans are eager to loan money for viable, good businesses. "One of the concerns is that people who own small businesses will decide not to expand," he says. "People that have a good business and an interest in expanding should talk to their lender."
He points to the Federal Reserve System's January 2008 Senior Loan Officer Opinion Survey on Bank Lending Practices. According to the survey, 55 percent of domestic banks surveyed said they had tightened lending standards on prime mortgages, and 85 percent that offered nontraditional mortgages were tightening standards. Only one third of lenders said they had tightened their commercial and industry lending standards. That includes loans to small, medium, and large businesses.
Hammersley says 36 percent of SBA-backed loans in 2008 were for start-up businesses, compared to 34 percent the year before. The SBA defines start-ups as businesses that are zero to two years old.
He adds that so far in fiscal year 2008, the average size start-up loan is 10 percent higher than it was in fiscal 2007. For the fiscal year until March 7, 2007, the average start-up loan was $145,000. For the fiscal year until March 7, 2008, the average start-up loan is $160,000.
To apply for a business loan that is backed by the SBA, start with the bank where you already have a checking, savings, or other accounts. Visit your bank's web site and click on "Small Business" (or a similar tab) to see how to apply for a loan or line of credit online.
The SBA also offers CommunityExpress, a pilot program through select lenders. The turnaround time for the loans is 36 hours in many cases.
Shop around. Sometimes independent local banks are more willing to loan money to businesses in their community. According to the Washington, DC-based trade association Independent Community Bankers of America, of the 8,643 banks in the U.S., 8,324 are community banks.
"The community banks didn't get caught up in the subprime mess," says Paul Merski, chief economist with the ICBA. "They are actually looking to lend." He says large banks lend according to a credit score, and often have to send the application to a corporate office in another city to get approval. Community banks lend based on other factors, such as the character of the person applying for the loan and local market conditions.
Other Loans from Banks
You can get other types of bank loans besides SBA loans, and use the money for your business. You can apply for a home equity loan or line of credit, if you have a good credit score and enough equity in your home. Although banks often advertise the loans as a way to pay for home improvements, the term "home equity" refers to the fact that your home is the collateral, not that you have to use the money for anything house-related. You might be able to deduct some of the interest on your income taxes, so consult your tax adviser.
The disadvantage of the home equity loan is if you don't pay this second mortgage, the bank can take your home, just like with a primary mortgage. Also, there are limits to how much the bank will lend. "Banks are looking for more headroom now," says Fred Glave, a counselor with SCORE in the Washington, DC area. "They want you to have equity in excess of the loan amount."
There are also home equity lines of credit (HELOC), which is an amount of money that you can draw from over a period of time, similar to using a credit card. Banks will accept other property as collateral. Glave says he's working with one entrepreneur who will get a home equity line of credit using her second home as collateral. "It's very difficult for a small business to get an unsecured loan these days," Glave says. "I haven't had a client do one of those in quite a while."
According to BankRate.com, interest rates on home equity loans are about 7.5%, and about 5.75% on home equity lines of credit. Rates on unsecured loans are higher. You can apply for home equity loans online on the various bank sites. You can also go to a site such as lendingtree.com or getsmart.com, where you can compare different rates at one time. The repayment period is about 15 years.
Micro-Lender Possibilities
If your bank rejects your application, try a microlender, a nonprofit organization such as a Community Development Corporation, Community Action Agency, or Women's Business Center, that loans money to very small businesses. According to the Arlington, Virginia-based Association for Enterprise Opportunity, there are about two million micro entrepreneurs in the U.S. today.
Microloans average about $7,000, and the application process takes longer than some other processes, but sometimes you can get free business advice from these intermediaries.
Boston-based ACCION USA lends nationwide through its web site. Elizete Groenendaal, vice president of marketing, says start-up businesses are finding it very difficult to get a bank loan, so they turn to microlenders. With ACCION, the loan approval process takes four to six weeks. If the business is a start-up and has been around less than one year, ACCION requires a business plan with a three-year projection, and also documents such as bank statements, collateral or cosigner information, and references.
Peer Lending Booms Online
One new way borrow money is through peer lending, or social financing, through web sites that match investors with people looking for a loan. The people who need a loan submit a profile that includes a short explanation of why they need the money. Some are trying to pay for an adoption or consolidate their debt, but there are also several who need a few thousand dollars for a business start-up.
Zopa.com, which launched in the U.S. in December 2007, partners with credit unions. Borrowers must have a FICO credit score of at least 640. These are unsecured loans with a payment term of five years and interest rates of 8.75% to 16.99%.
The investors open a one-year CD, and then agree to lower the interest rate they earn and put that amount towards the payments the borrowers make on their loans. The investor can choose the borrower from the Zopa.com profiles. For example, an investor can open a $1,000 CD that pays 4 percent interest, but agree to take only 3.5 percent. The extra money goes towards the payments that a small business owner is making on the site. So the borrower's monthly payments might be reduced a few dollars.
"We are able to help people in start-up situations to grow based on their personal credit and their story," says Scott Pitts, managing director of Zopa U.S. "This idea of people helping people has really resonated with folks." He adds that the site can disburse funds in as little as two days.
On Prosper.com, people who want to be lenders bid on the loans. Borrowers get credit grades based on their FICO credit scores. The grades range from AA, which pays interest rates of 7.71% to 11.39%, depending on the amount of money borrowed. The other grades are A, B, C, D, E, and HR, or High Risk, which pays 27.15%.
Other peer lending web sites include GlobeFunder.com, which offers unsecured loans up to $25,000. There's also Lending Club, which partners with WebBank.
Other Online Groups
There are also business forums, networking sites, and other online resources for finding business capital.
You can use a networking site like LinkedIn.com to find ways to meet people who might be able to help you with your business. LinkedIn is a free service in which you can sign up by answering a few questions about what industry you work in, where you went to college, and whether you are a business owner, looking for work, or currently employed. Then you create a profile. You can look up people you hope to contact, such as an investor, business owner, or even an expert in your industry. The site will help you find someone who knows the person, who can possibly connect you.
There are also sites like Meetup.com, which offers lists of groups that meet in your area. You can look up entrepreneurs groups, moms in business groups, and similar groups.
There are even sites that bring together people to answer questions. For example, JumpUp Forum, from the financial software company Intuit, is a site where small business owners post questions, and members offer their answers. A moderator deletes spam and blatant advertising. There are also sites such as eHow.com, where you can click on Business and view the 2,000 questions other people have asked. There's also WikiHow.com, Yahoo Answers, and others.
Your Own Money
If you have a retirement account such as a 401(k) or IRA, you can withdraw money from it if you are 59.5 years old or older. Consult your tax adviser for the tax issues of withdrawing money from an IRA with the SEPP method, or Substantially Equal Periodic Payments. If you are younger than 59.5 and you withdraw money from your 401(k) plan or IRA, you will have to pay taxes on it and a 10% penalty.
Use some of your own savings to pay for your start-up. See what you can withdraw from your savings account, CDs, brokerage accounts, and other accounts. Sell those stocks or cash in your mutual funds. Once again, consult your tax adviser (or try www.irs.gov) to find out the tax issues.
Putting your own money into your company shows that you believe the business will succeed, and that might make your proposal more convincing to potential lenders and investors. At the same time, make sure you keep a reserve in your checking or savings account, because you will likely not generate a salary during the first few months of your new business.
Other Self-Funding Options
Don't forget eBay as a way to get some cash. You can declutter your home and find some extra money by selling your unwanted items online. Look around for equipment that is still useable, clothing that you bought but never wore, and even craft materials for projects you ended up not starting. Also try Craigslist and your local newspaper's classified ads to unload the exercise equipment, furniture, and other items taking up space.
Bartering might be another way to help finance your business. Perhaps you know someone who knows how to set up a good web site. Ask them to design and launch your company's site, and let them put the name of their web design company on the bottom of your web pages. Also offer to trade a few hours of your work or your product in return.
Family and Friends for Funding
Your family and friends, or warm market, are another good source of start-up funding. They know about your work ethic and your passion for your business, so they might have more insight into your likelihood of succeeding than a bank would. They also want you to succeed, so they might want to loan you money or invest in your business.
Try to avoid asking one person to fund the entire amount that you need for your business. Try to get a few different people to give you small amounts. You can ask family and friends for a loan, which means you will pay them back, or an investment, which means they will own a percentage of your business.
If it's a loan, be sure to write an agreement that tells them when you will pay them back, whether you will pay them interest, and what happens if you don't repay them. Use a third party such as Virgin Money, which will document the loan, set up a repayment schedule, transfer payments from your bank account to your family member's bank account, and send them year-end reports. The company can even help you and your family members set up grace periods and deferred payments. (The company is owned by Richard Branson and his company, Virgin Group, which bought Circle Lending in 2007.)
If it's an investment, talk to a lawyer to draw up documentation that shows how much of your company your friend or family member will own. The person will also want decision-making authority, or at least advice-giving authority. If the person invests a large amount of money, and they have experience running a business, consider bringing them on as a partner. You might give up some autonomy, but gain expertise and financial backing.
Ask your loved ones for a specific amount, and show them your business plan just like you would with any other lender or investor. Make sure you talk about what to do if they have a medical or other crisis and they need their money back, or what happens if your business fails and you cannot repay them. If your warm market doesn't want to give you money, maybe they can support you later by buying your products or services, and by marketing your company by word of mouth.
Credit Cards – Be Careful!
According to the 2007 National Small Business Association Survey of Small and Mid-Sized Businesses, 44% of business owners said they financed their business with credit cards. Twenty-nine percent said they had a bank loan, and 22% said they used private loans and other sources.
Save credit cards for the last day of your five-day plan; credit cards are a last resort, because there are many disadvantages to them. The interest rates are very high (beware the low introductory rates that go up after a few months), and there are fees if you use a credit card for a cash advance. When you borrow with your credit card, no one asks you how you will use the money, so you are not going through the business plan exercise that forces you to think about how viable your business really is.
If you must resort to credit cards, make sure you open a credit card account that is separate from your personal cards. Use the card only to buy equipment or supplies, and try to pay off as much as you can each month. Also according to the NSBA survey, 57% of small business owners thought the terms of their business credit cards were getting worse.
Read the fine print when you get a credit card. Make sure you can transfer balances if you find a card that has a lower interest rate. Shop around online for the cards that give you discounts at office supply stores or other business relevant offers.
Franchise Funding
Another alternative is to buy a franchise. Banks are more likely to loan you money if you want to become a franchisee, especially if the franchise is well known and has strong financials. Some lending institutions even specialize in franchise loans, which reportedly have a lower default rate than loans to non-franchise businesses.
Terry Hill, vice president of communications and media relations for the International Franchise Association in Washington, DC, says the organization does not have statistics on loans to franchises, but the news is still good. "Anecdotally, we're hearing from our members that financing is available. As you can imagine in the current credit situation, interest rates are going to be higher and credit and background checks are going to be more thorough. But we anticipate, as in the past recession, that both the sales of franchised businesses and the sales of their goods and products will hold up better than non-franchises."
According to the IFA, lenders want to see strong business plans, and they expect borrowers to provide one-third of the total capital needed. Some franchisors offer franchisees a list of banks that have good relationships with the franchise company. Also, some companies even offer financial assistance to franchisees.
Less Likely Funding Alternatives
If you want to raise money for your small business in five-days, there are some areas you can skip. Angel investors, or wealthy individuals, usually don't invest in small home-based businesses. They tend to invest in technology businesses, and they don't like to be approached by strangers, only by their networks. Venture capitalists also prefer technology companies, and make large investments of millions of dollars. They want very high, double-digit returns on their investments. They also don't look at all the proposals they receive.
There are also business plan competitions, with prizes of thousands of dollars to the winners. The competitions are run by colleges, and the entrants are teams that have one or more members that are students at the college. The competition is often for high-tech companies.
Be cautious as you look for funding. Avoid offers from anyone who asks you for money before they invest or charge a fee to help you find a bank that offers small business loans. Also, be very careful about ads or offers for small business grants. Unfortunately, there are few places that give grants to businesses, and these are usually for something scientific or related to medical research.
After the First Five-days
You will continue to need money as your business grows. According to the NSBA survey, 43% of business owners said they financed their capital needs with the earnings of the business. The respondents indicated that if they could get more money, they would use this money for advertising (40%), hiring employees (33%), or investing in new equipment (27%).
Keep accurate financial records of your business. When your business grows and you can prove it has been generating revenue, you can apply for expansion capital at banks, microlenders, and other lenders that want to see a history of sales. You can also roll short term, high interest loans (such as credit card debt) into a longer term loan. Try going back to Prosper.com and Zopa.com to get another loan, such as a debt consolidation loan or a loan to expand your business. Also contact your bank again.
Factoring Receivables
Once you are in business, you want cash flow to stay positive, which means you want the money that your customers owe you to come in more quickly than you have to pay your own vendors. One way to do this is to speed up the process in which you get paid by your clients.
Usually when you send a customer an invoice, they pay in 30, 60, or 90 days. Some customers take even longer. To get your money more quickly, you can sign up with a factoring receivable company, or a factor. When you sell items or perform services, you send invoices, and your customers owe you money. A factoring receivables company buys those invoices and pays you right away, instead of you having to wait for your customers to pay you. The factor pays you up to 90% of the total amount of the invoices, and the rate depends on the creditworthiness of your customers. You could get the rest of that 10% when the customers eventually pay their bills, minus the factoring receivables company's fee.
The advantage is that you don't lose time calling or emailing your customers, asking them to pay their invoices. You can spend that time on your business.
Cash Flow Issues
There are other ways to improve cash flow. You can accept credit card payments, so that you can get your customers' money right away, instead of waiting for them to mail you a check. Shop around for the best rates from the banks' merchant services. You can also get your customers to pay a certain percentage of the amount they owe before you start the project or send them the product.
As your business goes through its early stages, look for ways to save money. Write a monthly budget for your business, and update it if your sales turn out to be more or less than what you projected. Try to keep your office in your home so that you don't have to spend money on rent. If you hire employees, see if they can work out of their homes, or work in your home, instead of moving to commercial office space. HBM
Nora Caley is a freelance writer based in Denver. She specializes in business articles.

HBM SIDEBAR
Web Sites for Potential Bank Funding
Here are some web sites to visit as you look for bank funding.
www.sba.gov – U.S. Small Business Administration. Click on Small Business Planner, then Finance Start-Up.
http://app1.sba.gov/sbtn/registration/index.cfm?CourseId=1 – This is a business plan creating site, from the SBA.
www.icba.org – Independent Community Bankers of America.
www.score.org – Service Corps of Retired Executives. Find a counselor in your area, for free advice.
www.bankrate.com – This site has information on average interest rates on loans nationwide, and news and tips about home loans, CDs, credit cards, and other information.
www.getsmart.com – Borrowers can apply for loans, and then compare the different offers from various banks.
www.franchise.org – International Franchise Association. This site offers advice on choosing a franchise.
www.annualcreditreport.com – The three nationwide consumer credit reporting agencies (Equifax, TransUnion, Experian) partnered for this web site where you can get your credit report for free, once a year.
Web Sites for Potential Non-Bank Loans
For more information on non-bank loans, here are some web sites to visit.
www.microenterpriseworks.org – Association for Enterprise Opportunity. Find information on micolending
www.accionusa.org – ACCIO USA. This online micro-lender offers small business loans up to $25,000.
www.abdc-us.org – Association of Small Business Development Centers.
Online peer lending, or social lending sites:
http://www.lendingclub.com/home.action
http://jumpup.intuit.com/ – This is a forum for small business questions.
http://answers.yahoo.com/ – Click on Business and Finance to read questions and answers for small business.
www.ehow.com – Click on Business to read how-to articles for small business.
www.WikiHow.com – Scroll down, and then click on Finance & Business.
www.virginmoneyus.com – Formerly CircleLending, a site to set up loans between family and friends
http://usa.visa.com/business/ – This site contains small business credit card information from Visa.
https://home.americanexpress.com/home/open.shtml – Small business credit card information is provided by American Express.
http://www.mastercard.com/us/business/en/smallbiz/ – Small business credit card information is provided by MasterCard.
V15-3 Add: 02/09 CAR: 5/5/11