Here's a quick checklist that will help you avoid bad debts in the first place.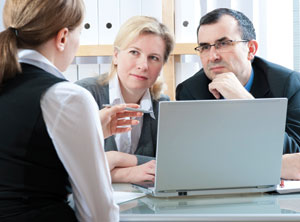 1) Publish a written credit policy to all of your customers.
2) Don't bend the rules—if you do it once, your customers will expect it again and again.
3) Insist on personal guarantees if your customer's business is new, or you're unsure about the business's history.
4) Use a credit application to get to know the customer's business. Outline the consequences of not paying the debt in the document — such as the responsibility for attorney's fees and the maximum allowable interest rate—and then have the customer sign it.
5) If the debt is large enough, attach collateral to it. This could be the product itself, or something else of value. Get it in writing. HBM
Suzanne Kearns has been a full-time writer for 20 years. She specializes in writing about small and home-based business issues and writes website copy, articles of all types, and books — both under her name and as a ghostwriter. In addition, she blogs and ghostblogs for numerous sites. She can be reached at mypersonalwriter@gmail.com. V18-6 Add: 6/12 HP: 1/15/13