Multiply Your Possibilities and Capabilities with a VA
By Suzanne Falter-Barns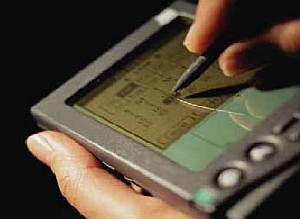 If you've got a dream, you need support — and a great way to do that is with a VA or Virtual Assistant, which is an assistant who works for you hourly from afar by Web, e-mail, and telephone. But how do you find the one that's right for you? Here's what we've determined will best work for you and your VA in setting up a great, mutually supportive relationship.
1. Decide the type of work you want them to do.
Is it marketing oriented? Or more general? Do you want them to glide seamlessly between personal tasks like online birthday shopping and professional tasks? Your clarity will set up a clearer, easier relationship from the start.

2. Put together a really clear description of your needs.
Once you have your description, post it on various VA sites. Try a Google Search to identify these web sites.

3. Decide how much time you'll need up front.
This amount is determined with your VA, based on the list of tasks you assign and they agree to complete. The real shortfall of many VA's is that they take on more work than they can complete without pulling all-nighters, etc.

4. Make sure they are capable of doing the work you're assigning.
One way to determine this is to use references; it helps if they've done the same tasks for someone else. On the other hand, some VA's will be doing new tasks for you they've not done before. And if they're affordably priced and willing to do some learning on their own without charging you for that time, that can work, too.

5. Try a small test assignment to start.
Don't leap in with all of your work at once. Give your new VA a test project or two to work on and see how the chemistry develops. Make it clear this is a test run.

6. Look for a can-do attitude.
A successful working relationship with your VA depends entirely on what kind of business you're running. Is it an improvised affair in which the type of help you need changes all the time? Or are you looking for someone to do repetitive tasks? Try to be clear about that up front to find the right match for your needs.

7. Look for a good "listener."
A great VA will take your e-mailed request and try to make sense of it before coming right back to you with multiple queries. Great VAs make your life and job easier — not overly complicated.

8. Make your requests crystal clear.
By the same token, you need to send requests that are as clear as you can make them. That helps your VA make things seamless for you.

9. Try not to throw a lot of last minute work at your VA.
Avoid doing this, unless, of course, that's how you work and you made it clear up front when you hired your VA. Most of the good VA's are tightly booked and simply can't turn around a last minute project in a moment's notice.

10. Set up regular tasks and systems they can count on.
Then make sure you meet the agreed on deadlines. Consider even putting these agreements into writing.

11. Look for the proactive VA who anticipates problems.
My current VA determined early on that I wasn't a detail person, and that she needed to be. She knows how to manage me and my scattered work style so disasters seldom occur, simply by anticipating things that could go wrong and bringing them to my attention.

12. Do not become overly dependent on your VA.
Know how to do everything you request of your VA yourself because there will come a day when a VA can't help you for one reason or another and you'll have to go it alone.

13. Keep a manual on how to run your business.
This is something I finally learned after I'd trained several VA's on the workings of my business. My current VA and I periodically add updated information — and this serves both of us.

14. Pay your VA when requested.
That keeps everyone happy, and breeds loyalty which could become important down the road. I've learned that good VA's tend to attract more and more work as they go on — which they may or may not accept. HBM

Suzanne Falter-Barns helps home business owners package and create their online presence to find a larger audience and attract major media. Find more free tips on how to get known online at her blog, www.getknownnowblog.com.
V14-2 Add: 2/09 CAR: 2/17/11 HP: ??