Don't Make the Fatal Assumption That Your Business is Covered by Your Homeowners Policy
By Richard Maturi
As a home-based business owner, you work hard to establish your market, attract customers, and generate a profit.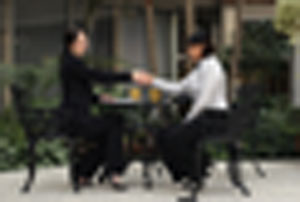 Don't let the mistake of assuming that your homeowners insurance policy adequately covers your business operations, resulting in your losing all you have worked to create. Another common mistake home-based business owners make is relying on an umbrella policy to cover their business operations for both property and liability coverage. Most personal umbrella policies exclude business-related activities and leave you vulnerable.
"It's important to evaluate your insurance needs in light of your particular home-based business. Work with an insurance broker or advisor that understands your business and the unique nature of your exposure," says Ms. Erin Plaziak, director of Product Management for Met Life Auto & Home in Rhode Island.

Begin with Property Insurance
First, you need property insurance to cover your assets such computers and other office equipment and inventory. Depending on the type of business, you may also need coverage for machinery, shop supplies and raw materials.
Most homeowners policies have a small amount of business property coverage ranging from $1,500 to $3,000. Some insurance companies offer specialty riders with higher coverage limits for certain types of home businesses. For a nominal amount, you may be able to increase your property coverage to up to $10,000 in increments of $2,500. For example, my homeowners' policy carries a specialty rider with $5,000 on the premises property coverage and $1,000 off the premises property coverage for items in transit. Since my business also includes buying and selling rare movie star items on EBAY, I also carry a specialty collectibles insurance policy specifically for those items.
"Businesses have special issues, and the insurance agent needs to have worked with businesses like yours in order to give you the best advice. If you store inventory, carry replacement insurance on it. Make sure that computers are not excluded from coverage since replacing damaged computers can represent a large uncovered exposure," advises Christine Moriarty, a Bristol, VT financial expert with over twenty years experience coaching small business owners.
Liability Protection
Next, you need liability insurance to cover someone getting hurt on your premises in connection with your business. For example, a delivery person, supplier, or client could slip and fall in your office or shop and leave you open to a lawsuit. Standard homeowner polices do not provide liability coverage for business-related operations, and an endorsement specialty rider may only provide a limited amount of liability coverage.
"In general, homeowner polices don't do the job for a home-based business. The limited property coverage provided by the typical homeowner policy, even with riders, can leave your business exposed. Likewise, many homeowner policies totally exclude business-related liability claims, leaving your business exposed to tremendous risk. The more complicated the business, the more you need a business policy," stresses Scott Simmonds, a Saco, ME-based insurance consultant and author of a book covering insurance issues.
An In-Home Business Policy or Business Owner's Policy (BOP) provides greater coverage than can be achieved with a homeowners policy or homeowners endorsement. Policies can be tailored to provide coverage for loss or damage to business property, liability, loss of business records, lost income due to business interruption, and expenses incurred while operating from an alternative location during rebuilding. The liability coverage can be expanded to provide more than just personal injury to people injured while visiting your business to include coverage of damage to others' property at their location and injury to other people resulting from the use of your product or services.

"I recommend purchasing your homeowners and business policy from the same carrier. That way, you avoid the situation of insurance companies fighting over whose policy will cover certain items. With the same carrier for both coverages, you are assured of getting paid for your loss," says Simmonds.
Auto Coverage
In most cases, you, the business owner, are adequately covered by your personal auto insurance if you occasionally use your personal auto for business purposes. However, depending on the particular use of your vehicle, you may need to obtain higher coverage limits to safeguard your business. If you have specialty vans or make a lot of deliveries, you should look into a commercial automobile policy. Other items that factor into the equation include: how the vehicle is titled, who the driver is (only you or other employees), and how the vehicle is used (transporting people, materials).
Finally, if you provide professional advice or services which could leave you liable for claims, you need to consider professional liability insurance. For a handy insurance reference for the small business owner, visit the National Association of Insurance Commissioners web site at www.insureUonline.org.small business. It contains easy-to-understand description on the different types of insurance and various policies. HBM

Richard Maturi is a freelance writer with 1,200 articles to his credit on business and finance plus 21 books, including the 2008 "Will Rogers, Performer" biography. His home-based business also deals in vintage Hollywood and movie star items under the EBAY store name: moviestarstuff.
Previously published in the December 2008 issue of HOME BUSINESS® Magazine, an international publication for the growing and dynamic home-based market. Available on newsstands, in bookstores and chain stores, and via subscriptions ($15.00 for 1 year, six issues). Visit www.homebusinessmag.com
V15-6 Add: 08/09 HP: ? Car: ?