Mailing Lists from Home Business Magazine
Click Here to order a Mailing List using Secure Order Form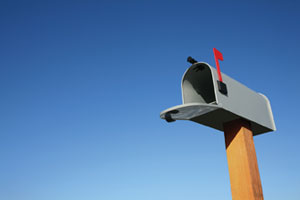 Home Business Magazine's Mailing List is one of the industry's best direct marketing tools.
Since 1994, Home Business Magazine's mailing lists has proven itself as one of the top mailing lists in the home business industry, with thousands of fresh names added each issue. Reach home based business opportunity seekers and entrepreneurs with your business's direct mailings.
With the proiferation of spam emailing and "information overload" from social media, marketing messages delivered through the mail have never been more responsive. Direct mail gets the attention of the viewer, something that gets lost in cyberspace.
PRICING:
| | | | | |
| --- | --- | --- | --- | --- |
| QUANTITY | PRICE | | QUANTITY | PRICE |
| 100 | $35 | | 1,000 | $90 |
| 250 | $50 | | 2,000 | $155 |
| 500 | $65 | | 5,000 | $315 |
Each purchase is for one-time use only. Prices include tax & delivery. Prices include all shipping, handling and taxes.
Custom Sorting (optional): A list order can be sorted by zip code or state for a small sorting fee.
Shipping Options: HBM's mailing lists can be delivered to you on pressure sensitive mailing labels (standard size 2 5/8″x1″) via U.S. Priority Mail, or in a standard text file emailed to you.
BE CAREFUL: The mailing list industry for opportunity seekers is overrun with low-quality junk mailing lists. Many companies that sell lists nearly give away their names! Most of these lists are made up simply of names captured from other opportunity seeker lists, or are often simply compiled from open directories of names. 
Why the HBM List is the highest quality list: The HBM Mailing List is derived entirely from "OUTER CIRCLE" consumers and "opportunity seekers" who have made a DIRECT PURCHASE from HBM. This is the ONLY way you can compile a responsive list of opportunity seekers.  In addition, HBM regularly updates its names through a standard National Change of Address (NCOA) update.
As such, the HBM Mailing List might cost a little more, but don't be "penny-wise and pound-foolish." The cost of the mailing list is only a small fraction of the total cost of a direct mailing piece. But the quality of the list will make a HUGE difference in the response from a direct marketing mailing piece. So always pay the addiitonal amount for the highest quality list, to maximize your much much larger investment in postage and stationary costs.
Nixies: Even the best of lists, like HBM's, will have returned addresses (nixies). But because HBM scrubs its list annually with the NCOA postal update, our nixies are at the lowest level possible. To account for any nixies, however,each order is sent with extra names.
List Broker: The HBM Mailing List is available on the national List market. If you are a List Broker, please contact HBM's List Manager for rental information. Contact information is on the "Contact Us" link.