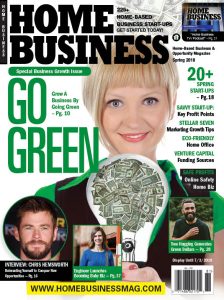 Next Issue: Summer 2018 (Space Closes May 15, 2018)
Display Advertising – Order Online – Save 35%! 
Print Classified Ad – Order Online – Order Before May 22, 2018 for Summer 2018 Issue
HOME BUSINESS® Magazine (HBM), in its print and Digital versions, is the industry leader since 1994. 100,000+ circulation (40K Print/60K Digital). Digital edition automatically adjusts to any screen size. All Ads are Mobile-Phone-Friendly! HBM's print circulation is through newsstands, magazine racks, and paid subscriptions. HBM's digital circulation includes a Digital Edition, Tablets (IPad, Nook, Kindle), Mobile/Smart Phones, Video promotion, and social media. Home Business Magazine: Welcome to the future of magazines!
Questions – Pls email: advertise@homebusinessmag dot com
---
Display Advertising Rates
10% Discount for 2 Issues * 20% Discount for 4 Issues
| Ad Size | 1 Issue (3 Months) | 2 Issues (6 Months) | 4 Issues (1 Year) |
| --- | --- | --- | --- |
| 1 Page | $2,900 | $2,610 | $2,320 |
| 1/2 Page | $1,915 | $1,725 | $1,530 |
| 1/3 Page | $1,365 | $1,230 | $1,090 |
| 1/4 Page | $1,045 | $940 | $835 |
| 1/6 Page | $725 | $655 | $580 |
| 1/12 Page | $375 | $340 | $300 |
| 1 Inch | $200 | $185 | $160 |
| Back Cover | $4,500 | $4,000 | $3,600 |
| Inside Covers | $3,900 | $3,500 | $3,100 |
| Bind-In Cards | $1,900 | | |
| Cover Promotion | Call for Price/Availability | | |
| Success Profiles | Call for Price/Availability | | |
---
Display Advertising Sizes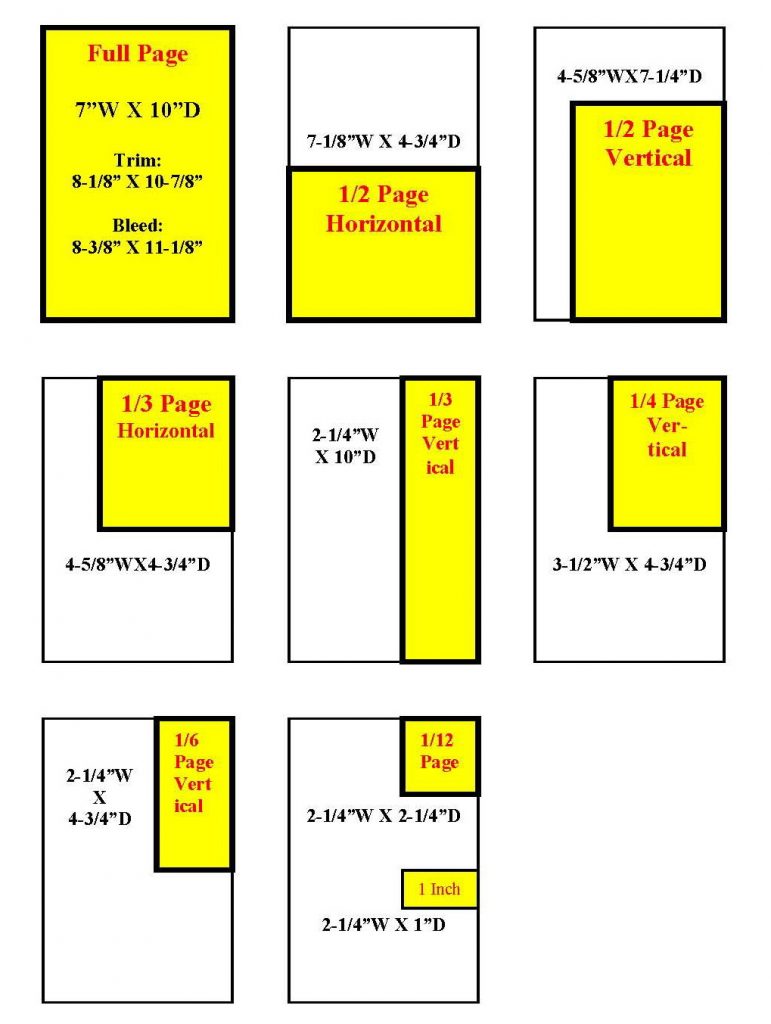 2 Page Spread: Trim: 16-1/4″W x 10-7/8″D; Live Area: 14″W x 10″D
---
Circulation: 100,000+
* PRINT – 40,000: Newsstand, Magazine Racks, Promotional Mailings, and Paid Subscriptions
* DIGITAL – 60,000+: Digital editions ,  Tablet, iPad/iPhone (27,000+ Downloads!), Nook, Kindle, Video, YouTube
* Readership: 195,000
CIRCULATION BOOSTERS! Home Business Magazine provides Advertisers with premium EXPO Listing (homebusinessexpo.com), Facebook / Twitter promotions, YouTube / Video promotions, Instagram and Newsletter Sponsorships
Further info:  www.homebusinessmag.com/circulation
---
Ad Material & Specifications
All common display Ad sizes and Ad material formats accepted. HBM handles all conversions for digital circulation. For Ad material files under 5 Megabytes, email to  advertise@homebusinessmag.com .  
Further info:  https://www.homebusinessmag.com/display-ad-material-specifications
---
---
Dates & Frequency for Home Business Magazine
| ISSUE: | Space Closing Date: | Material Due Date: | On-Sale Date: |
| --- | --- | --- | --- |
| Winter 2018 | 11/14/2017 | 11/17/2017 | 1/2/2018 |
| Spring 2018 | 2/13/2018 | 2/16/2018 | 4/3/2018 |
| Summer 2018 | 5/15/2018 | 5/18/2018 | 7/3/2018 |
| Fall 2018 | 8/14/2018 | 8/17/2018 | 10/2/2018 |
| Winter 2019 | 11/13/2018 | 11/16/2018 | 1/1/2019 |
| Spring 2019 | 2/12/2019 | 2/15/2019 | 4/2/2019 |
---
Editorial for Home Business Magazine
Designed to complement advertising, editorial covers the full range of home-based business start-up and operation. Topics include marketing and sales, home office set-up, raising money, financial management, operations, businesses, opportunities, celebrity interviews, success stories, and much more.  
Further Info: homebusinessmag.com/editorial-profile-calendar
---
Advertising Contract Contract and Copy Regulations (PDF file)
Click Image to Read Recent Issues