80 Percent Report They Have Suffered Data Loss
Home PCs and laptops that store ever-changing data, business information, photos, video, music and photos of consumers' digital lives are backed up less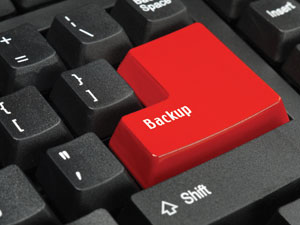 than once a month, according to a new survey of the backup habits of home users conducted by Acronis®, Inc.(www.acronis.com – provider of storage management and disaster recovery software).
The online survey of 5,964 home users found that 87 percent of users back up their hard drives just every two to three months or less frequently, far less often than any industry organization or publication recommends. This number is in sharp contrast with another survey finding — 80 percent of users have lost information and had to restore it.
With consumers and businesses storing increasing amounts of critical data, those computers must be backed up more often to prevent the kind of catastrophic loss caused by hard disk failure, viruses and malware, unstable software downloads, user errors, or physical disaster. According to Robert Thaler, Senior Director, Marketing, Acronis, users must evaluate their unique situations and create backup schedules that match the importance of the data.
The Acronis survey also found that fully 81 percent of users had to reinstall their computer operating system and software applications. Data loss comes with a significant loss of time, with 48 percent reporting that the reinstallation process took more than four hours. HBM V16-5 Add: 3/10 Car: ? HP: 5/15/11
>> Visit the HBM EXPO! Hundred's of Home-Based Businesses, Franchises & Opportunities to Choose From!