Match Your Talents, Skills, and Interests With an Economic Downturn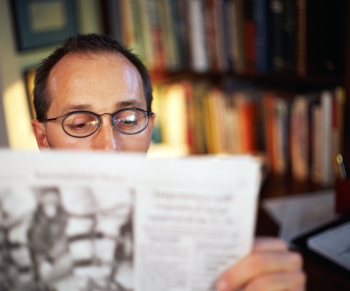 With rising unemployment rates, energy, and food prices, and trouble in housing and credit markets, financial experts predict a slower economy and possibly a recession in 2009. Even if your present job is secure, past recessions have resulted in layoffs and cutbacks in wages for primary wage earners.
In spite of uncertain economic news, this may be the ideal time to start that home-based business you have always dreamed about. Consider investing in a business opportunity or franchise like those featured in this issue's Table of 350+ Businesses. These turnkey opportunities offer less risk than starting a business from scratch because of their proven operating programs and brand name recognition.
Business opportunities and franchises are not for everyone, though, because buyers must follow set operating procedures and pay monthly royalty fees. You do, however, have the companies' support to train and help you succeed and to possibly purchase additional outlets. Some can be operated on a part-time basis, giving you time to learn the business while still earning money from your regular job.
Factors to Consider In an Economic Downturn
A slow economy affects commerce in several ways:
Diminished Profits: Customers may order less, pay later, or go under and not be able to pay you for your completed work, so watch your fixed expenses and borrowing to stay solvent.
Increased Competition: As spending decreases, the competition for fewer customers will intensify. Larger or foreign competitors may offer discounts to attract customers from smaller businesses who cannot afford to lower their prices. Beat them by offering superb customer service.
Ability to Meet Your Customers' Needs: When there is an increase in layoffs and unemployment, assess what services or products your business can supply companies and individuals to help them through difficult times.
Less Access to Start-Up Funds: Because of higher success rates, banks lend more money to buyers of franchises and business opportunities than to solo operators. Less spending all around may also increase the time it takes for your business to generate a profit, so save to cover your living expenses until your business makes money.
Opportunities Will Open and Close Fast: While some business industries will be less in demand in economic slowdowns, other lucrative opportunities may suddenly open up. Study the shifting markets so you can respond quickly and invest in "hot" opportunities before they become saturated and close.
Tough Economies Offer Silver Linings for Home Businesses: In recession-like economies, businesses and individuals often use home-based independent contractors and professionals to maintain production and get expert advice to economize and survive.
Slower-paced economies give home business owners more time to learn from their mistakes and meet customers' needs. As home businesses are generally smaller, owners can react faster than larger companies to take advantage of new and rapidly-shifting markets that often surface in bad economies.
Finding the Right Match
Your ideal business opportunity is one that combines your skills, preferences and financial resources with a solid, reputable company. Each business opportunity is unique, so thoroughly investigate its profit potential and its overall suitability with you and your life's goals. Here are some points to consider for finding the right match:
Talents, Skills, and Experience: See what ventures will incorporate your talents and skills gained from previous jobs or education in their operations. Previous experience in an industry increases your likelihood of business success.
Personal Preferences: Consider opportunities in which you will be doing work you prefer and if it is feasible. Franchise consultants and career counselors can evaluate your strengths and weaknesses and provide you with compatible business ideas.
Working alone or not: Partnerships sound good in theory, but most break up due to partners' conflicting business goals. Can the businesses opportunities that interest you be operated solo or will it need independent contractors or employees or additional company staff? Will you need assistance in hiring and managing employees?
Financial Capability: Calculate your personal financial statement to determine your borrowing potential. Financial experts can assist you in analyzing your personal finances and assessing business opportunities' accounts. Talk to your bank's officers to pre-qualify for a business loan and ask if they participate in the U. S. Small Business Administration's (SBA) Franchise Registry (www.franchiseregistry.com) that streamlines the loan application and qualification process. Paying down your personal debt and having money to invest in your business venture increases your chances to get a loan.
Ask business opportunities if they offer financing to qualified buyers; or consider borrowing from friends, family members, or independent lenders. Consult with certified financial and legal experts before signing any financial contracts.
Good Company Qualities: There are many questions you should be asking about the qualities of the companies that interest you:
–Training and Support: Is training and support provided and for how long? Is it adequate for a beginner, or does a buyer need some previous experience or education?
–Market Potential: Review the company's business plan to see if it conducted market search in the area you will be operating. Do results show that a potentially profitable number of customers exist? What are its marketing plans and what will be your role?
–Competitors: Examine your prospective business opportunity's market studies to see how its products and services compare with competitors'. When were its offerings last updated? Is your territory exclusive and if not, how close are other company outlets?
–Time to Profitability: How long does it take for the typical opportunity outlet to break even and make a profit and what are the standard profits? The Federal Trade Commission (FTC, (www.ftc.gov) requires business opportunities to provide buyers with written substantiation verifying any earnings claims.
–Start-up Costs: Does the company's business plan contain a breakdown and total of all the costs involved, such as purchase price, remodeling, rent, inventory, equipment, fees, and royalties?
–Equipment required: Does the purchase price include the equipment? Who owns the equipment and/or leftover inventory if you leave or your contract is not renewed?
–Due Diligence: Are you and your experts satisfied with the research you did on prospective companies? The FTC Franchise Rule requires business opportunities and franchises to provide you with a list of buyers if you wish to get their feedback about working with these companies.
–Legal Aspects: Were you given a copy of the company's Uniform Franchise Offering Circular (UFOC)? This document contains the company's history, financial aspects, operating procedures, contract details, and other vital information that you and an attorney familiar with UFOCs should review carefully.
— Agreement Terms: Are you and your lawyer satisfied with the company's agreement terms? If not, is the seller willing to negotiate the issues that are objectionable to you or your attorney?
–Track Record: Do you doubt some of the company's success claims? Use existing federal and state agencies like the FTC (www.ftc.gov) and the Better Business Bureau (www.bbb.org) and experts familiar with franchises and business opportunities (such as The International Franchise Association – www.franchise.org) to check their authenticity. Always seek legal advice before investing your money or signing any contracts.
Starting Up the Business
When you are finally ready to open your doors, decide the best marketing tactics to introduce your business to potential customers. Follow your business plan to stay on track, and build a solid customer base with quality service to sustain you through any economic fluctuations.
Starting any business in a depressed economy can be challenging, but investing in a business opportunity in slow periods can provide you the chance to find loyal customers and establish a strong home-based venture before your competitors ever get going again. HBM
Previously published in the April 2008 issue of HOME BUSINESS® Magazine, an international publication for the growing and dynamic home-based market. Available on newsstands, in bookstores and chain stores, and via subscriptions ($15.00 for 1 year, six issues).