Looking Into Our Crystal Ball, We see Many Things to be Optimistic about This Year
By Richard Henderson, Publisher of Home Business Magazine®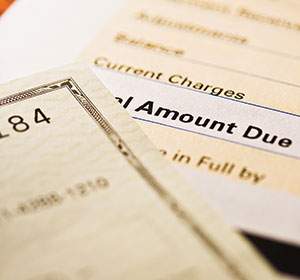 Currently, all indicators show that after years and years of near-recession economic conditions, the overall economy will slowly improve.
One way to get ready for a prosperous 2014 is to look at important trends. In particular, what do we see impacting the world of home-based business? Often times, a trend having a significant impact on home-based businesses may only have a small impact on the overall business market. And vice versa.
One such trend having a magnified impact on home-based business is social media. Website visitors are going more and more to a business's Facebook site, at the expense of traditional URL websites. To maximize value with social media, synchronize your website with Facebook and Twitter. It's easy to do. After posting content on your website, post that same content to Facebook (a simple cut and paste posts on your Facebook wall). Configure your Twitter so that it Tweets out that Facebook post automatically. You have now synchronized content across all platforms.
Furthermore, use your web content to drive engagement through social media. Via simple programming options, you can add Facebook comments to your website content (Google it). Not only does this build greater community within your web network, this also increases links into Facebook, as these comments get posted back to a visitor's Facebook community.
A social media financial trend is that it will continue to be difficult to generate revenue from Facebook and social media. By more effectively linking your Facebook page with your main website, however, you will drive improved engagement and traffic numbers, which will translate into greater long-term revenue.
Another home-based trend is that the size of many home-based businesses will grow. It is getting easier and easier for diversely located entrepreneurs to collaborate and work together in a larger business endeavor. Technology is now readily available for anyone to host meetings right on their desk tops. Entrepreneurs can easily collaborate on complex documents. Group creativity no longer requires co-location. The "virtual company" is finally coming of age, and most will be built upon inter-linked home offices.
Currently, all indicators show that after years and years of near-recession economic conditions, the overall economy will slowly improve. Consumer confidence and spending should rise slightly. As that happens, the demand for goods and services provided by home-based businesses will increase. The trends are looking good. HBM
V20-6 Add: 2/14 HP: 2/22/14