Spreading the Word "Virally" Has Helped Build Magazine Success
By Richard Henderson, Publisher of Home Business Magazine
"There are now more home-based business than any other category of businesses"
?
The world of home business sure has changed a lot since the entire Home Business Magazine team and I began publishing over twenty years ago.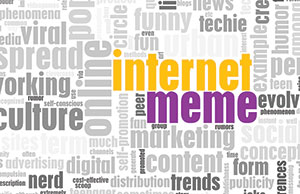 When we got started, home business was pretty much at where it had been since the 1950s. It was the realm of small micro-businesses, of mail order and kitchen table enterprises. Computers and the Internet were just starting to add their horsepower. Barely one out of ten adults worked in some capacity from the home. Then in the mid-to-late '90s, personal computers became affordable and powerful enough to support all aspects of small business operations. The Internet enabled any sized business to compete worldwide. Mixed together with an economic downturn that turned many corporate professionals into self-employed consultants, the home business industry took off and has continued to grow. There are now more home-based business than any other category of businesses.
Home Business Magazine has succeeded for twenty years not only because of its cutting edge editorial and advertising, but for tapping into this business niche that continues to grow. All home business owners should continuously research where the next market will be, or where a market demand exists but is not being adequately filled, and then move fast in that direction to capture the market before the competition does.
?
The Home Business Magazine team — editorial, circulation, management, advertising, customer service — has also succeeded due to its ability to adapt and change with the times over the last twenty years. In particular, we've kept up with the latest digital technology for circulation expansion, and we've focused on making our circulation "go viral" too. Use viral marketing in your home business to reach prospects at a minimal investment. Sometimes all it takes is performing one simple low cost marketing activity that causes others to replicate and spread your marketing message like a "virus."
We wish you great home-based success this year and onward. Viral marketing may be your answer to celebrating your own future 20th anniversary (or greater) as a home business owner. Thanks to all of our readers, subscribers, advertisers, and the entire Home Business Magazine team. Your support of Home Business Magazine over the last twenty years has made our duration and success possible. Here's to another twenty years! HBM
Reprinted Letter from the Publisher from the February 2013 issue of Home Business Magazine
V20-1 Add:3/13 HP: