Woman's Constant Experimentation with Different Makeup Products Leads to the Development of Her Own Line
By Home Business Magazine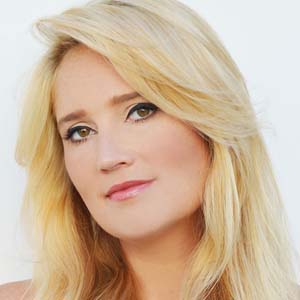 In 2004, Marci Star— a fresh out of college business major — moved to Los Angeles for a music career, but had an affinity for makeup. Broke, hungry, and touring with her band, she did makeup applications on the side for cash to survive. Marci began professional makeup applications on stars in the music industry. As the clients walked away with beautifully finished faces, they requested touch-up items to-go. Marci thought, "I could keep giving away these other brands, but what if I had my own to sell?"
Marci met a chemist who had a great lab and had worked in major brands' labs previously. The chemist helped her build the Starlooks Lip Gloss Line. She sold many as touch-up items, and they grew in popularity, which helped develop more skus, lipstick next, etc. Four years later came the birth of Starlooks PRO Cosmetics.
Starlooks is a new, family-owned, PRO Makeup Line with over 1500 unique items/colors, with the quality of department store brands, and with performance and variety of a film Industry line — but affordable! Marci needed to invent a vehicle to promote the line — so she created Starbox — a subscription service delivering 3 – 4 full-size SL items to customers' doorsteps every month.
Marketing is paid for in makeup sales and revenue. Starlooks is prominent in social media, and does most of its advertising through Beauty YouTube Gurus! Marci believes: "There's no better marketing than word of mouth — real feedback from real, talented artists and stars that have a trusting following." Starlooks began packing and shipping products out of the family garage, and has grown to a warehouse.
Starlooks customers are worldwide — people who love art and makeup and are inspired by creating and enhancing beauty. Starbox has grown to a subscription count just under five thousand in less than one year.
Working from home, Marci can promote Starlooks anywhere, anytime — all she needs is email and her phone. "When I'm not confined to the office, I can reach the world, I own my own life."
In a few years, Marci sees Starlooks developing into one of the major fashion-based PRO Makeup brands in the industry. Marci also sees Starbox becoming one of the top three beauty subscription boxes worldwide. HBM