Now on the Newsstands: September/October (Fall) 2016 Issue
Scroll Down for a Preview of the Upcoming November/December 2016 Issue!
Purchase HOME BUSINESS® Magazine at a retail outlet near you – Or Subscribe!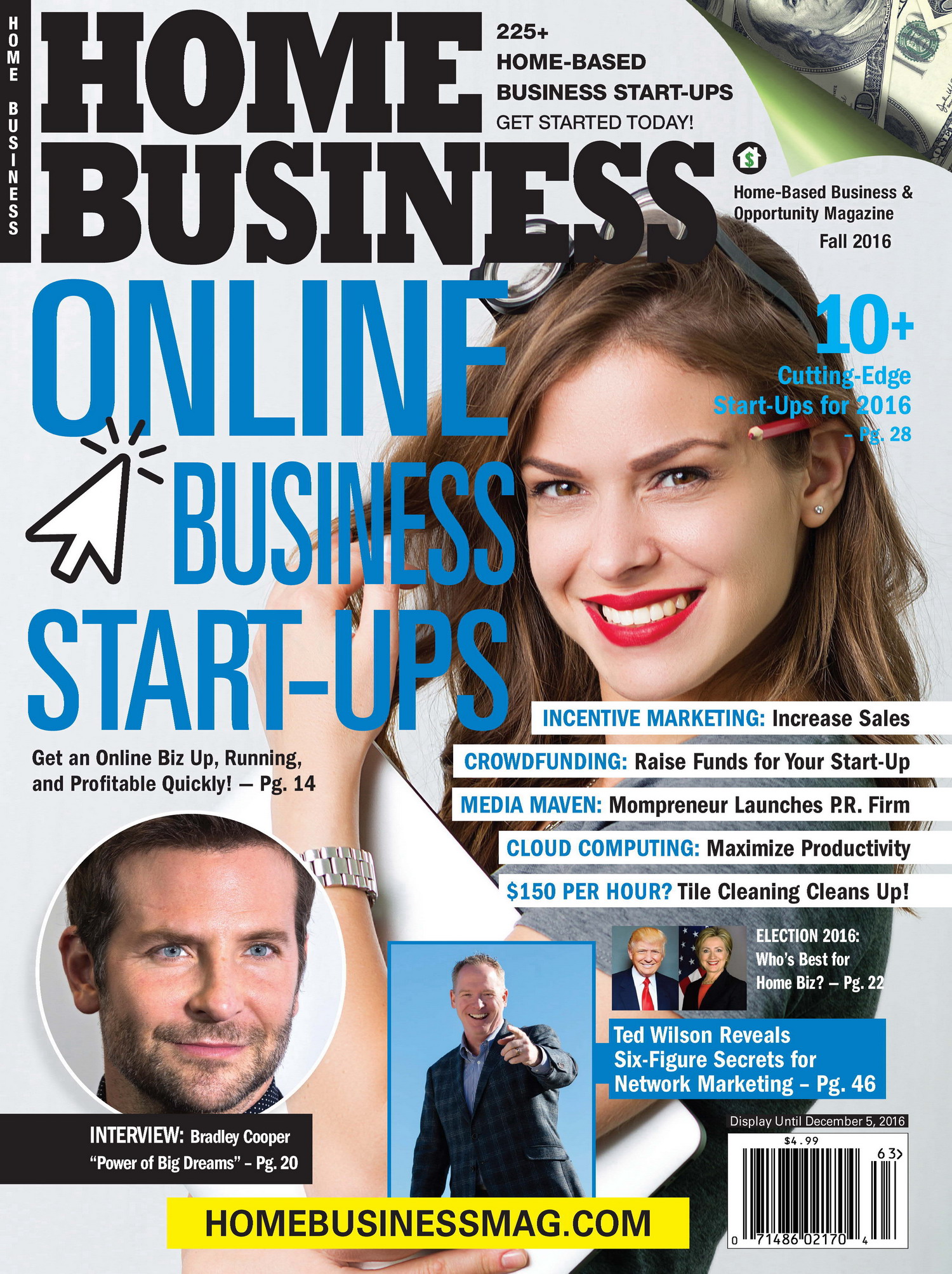 ---
* Feature: Online Business Start-Ups! Get an online business up, running and profitable quickly!
* Bradley Cooper talks about the "Power of Big Dreams."
* Work-From-Home Success Stories: Military life inspires counselor to start an online counseling/coaching business. * Challenging Big Pharma * Media Maven Mompreneur * Entrepreneurial powerhouse runs L.A.'s social scene; & More.
* Clinton Vs. Trump: Who's Best for Home Biz?
* Increase Sales Through Incentive Marketing.
* Stay motivated and healthful working from home.
* 10 Cutting Edge Business Ideas for 2016.
* 5 Ways to Maximize Productivity Working From Home.
* 6 Crowdfunding Techniques.
And much more!
Preview of the November/December 2016 Issue:
* Recession-Ready? Use a home-based business to financially prepare you for the coming economic downturn.
* 10+ "Tough-Time" Start-Ups
* Freelance Workers Who Break the Mold.
* Outperform Competitors on Social Media
* Obtaining Temp Professional Spaces Outside of Your Home Office
* Mobile Money Management for Millenials
* Work from Home Success Stories
And Much More!