Now on the Newsstands: September/October 2015 Issue
Scroll Down for a Preview of the Upcoming November/December 2015 Issue!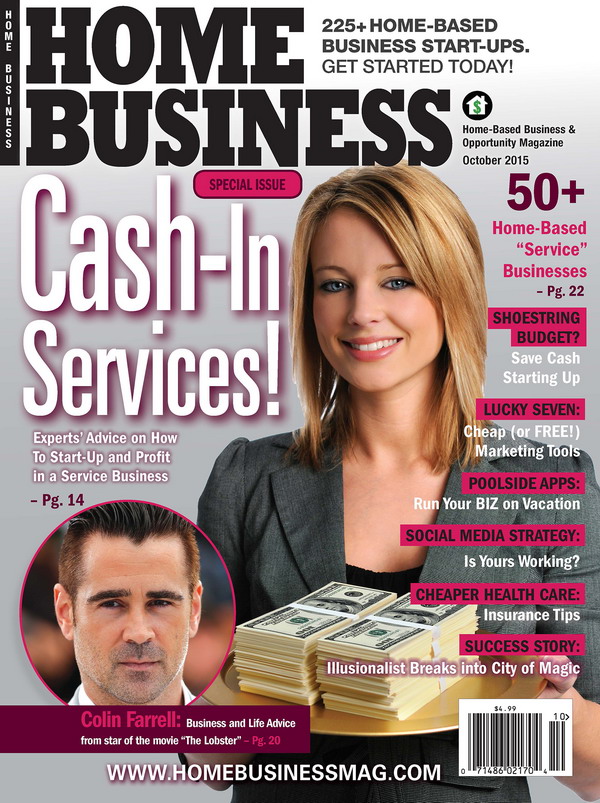 Purchase HOME BUSINESS® Magazine at a retail outlet near you – Or Subscribe!
Highlights from the September/October 2015 Issue now on the Newsstands: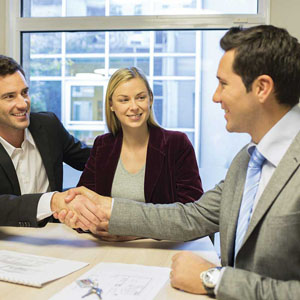 Start-Up a Home-Based Business that serves other people or businesses.
Cash-In Services! Get Expert Tips On Starting And Profiting From Home-Based Service Businesses — Offering Personal Services, Consulting Services, And Business Services.
Actor Colin Farrell:  On The Ups & Downs Of The Movie Biz, Family & Spare-Time Activities And His Movie "The Lobster."
Start Your Home Business on a Shoestring Budget.  Save Some Serious Cash While Launching Your New Venture.
The Lucky Seven. Cheap (Or Free) Tools To Market Your Home Business.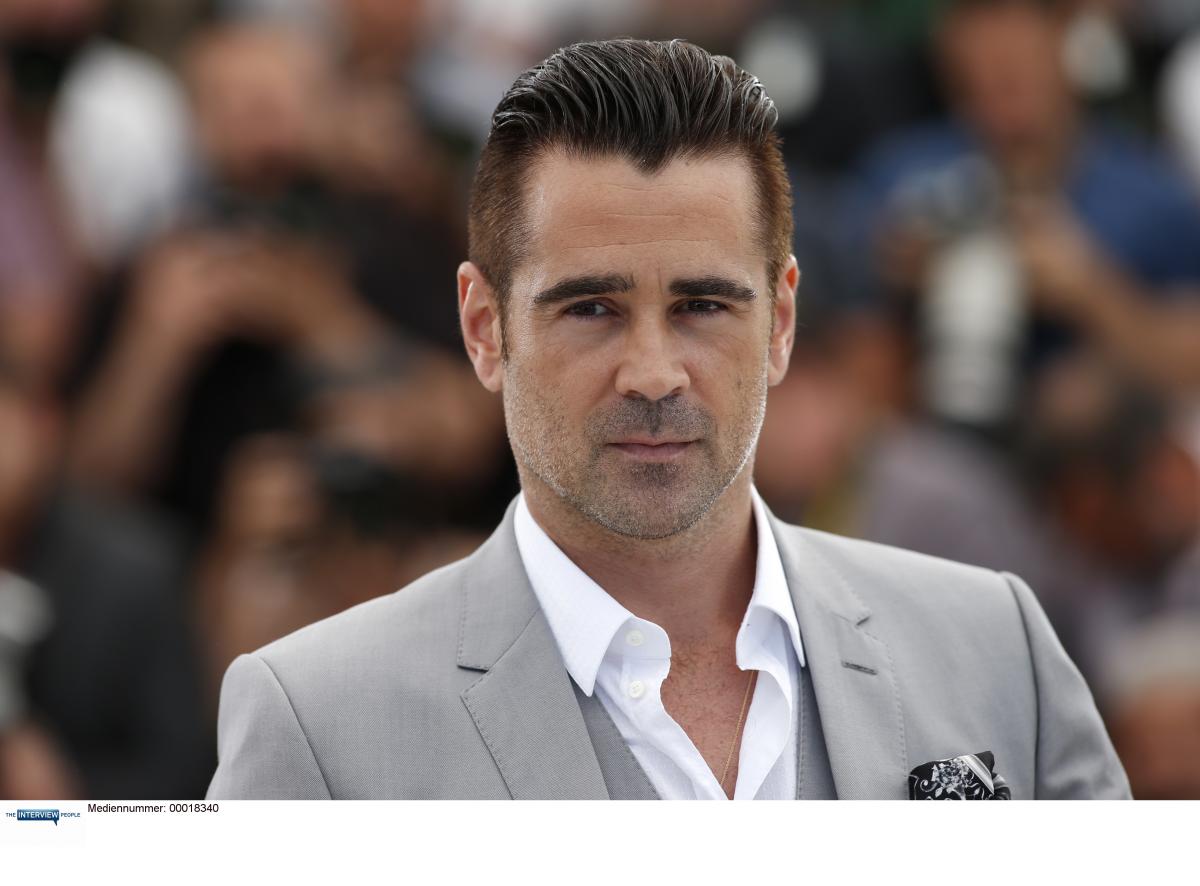 Actor Colin Farrell: "I'm Very Curious About Human Behaviour And What Makes Us Tick."
How Is Your Social Media Strategy Working in 2015? Tips to Evaluate and Strengthen Your Social Media Plan at Midyear.
5 Things Great Leaders Do…And Failing Ones Don't. Expert Cites Effective Leadership Commonalities, Best Practices & Career Killers.
Entrepreneurship after Corporate America. 5 Tips on Becoming an Entrepreneur After Corporate America.
Planning for Long-Term Health Care? Tips for Selecting Insurance Options.
Spoiled Brats And 5 Dollar Teez: Man Launches Two Consecutive Apparel Brands Against All Hurdles.
And Much More!
Preview of the November/December Issue:
Marketing And Sales Tune-Up!  Experts Highlight Sales and Marketing Tactics to Focus on in the Coming Year Including Internet Marketing, Direct Marketing, Advertising,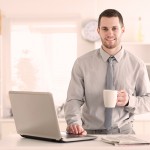 Publicity, Negotiating, Networking, Selling, and "Guerrilla Marketing" Tactics.
Make Your Network Marketing Approach Match Your Prospect's Needs! Having a System in Place Will Support You and Your New Distributors to Achieve Success.
Skype For Business: The New Era of Business Productivity. From Conveniently Communicating to Full-Scale Collaborating.
Actress Rose Byrne from the films "Spy," "Troy," "Annie," "Neighbors," "Bridesmaids," and "Insidious" horror franchise, and from the TV show "Damages."  
Actress Rose Byrne Interview: On Making Her Mark (doing Both Comedies and Dramas), Having Confidence in Life and in Business, Overcoming Personal Obstacles, and the Frustration About Limiting Roles for Women in the Entertainment Business.
5 Things Great Leaders Do…And Failing Ones Don't! Expert Cites Effective Leadership Commonalities, Best Practices and Career Killers.
Mobile Merchants Unprotected: Online Fraud Follows the Money.
Work from Success Story: From Stilettos to the Stock Exchange — Abuse and Trauma Survivor Starts Two Successful Businesses.
And much more!