Now on the Newsstands: July/August 2015 Issue
And Much More!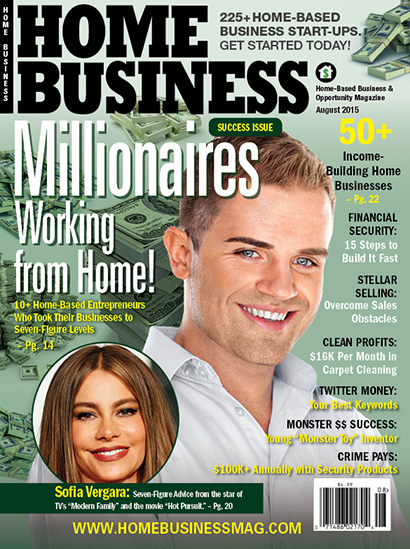 Scroll Down for a Preview of the Upcoming September/October 2015 Issue!
Purchase HOME BUSINESS® Magazine at a retail outlet near you – Or Subscribe!
Highlights from the July/August 2015 Issue now on the Newsstands: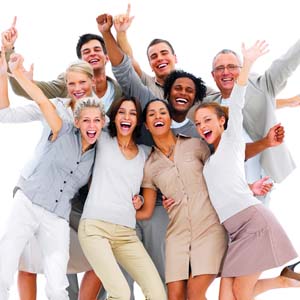 How you too can take your business to a Seven Figure Level!
Millionaires Working Next Door! 10+ home-based entrepreneurs who have attained seven figures in yearly sales. Discover the steps they took and skills they possessed to attain the highest income levels working from home. An annual favorite!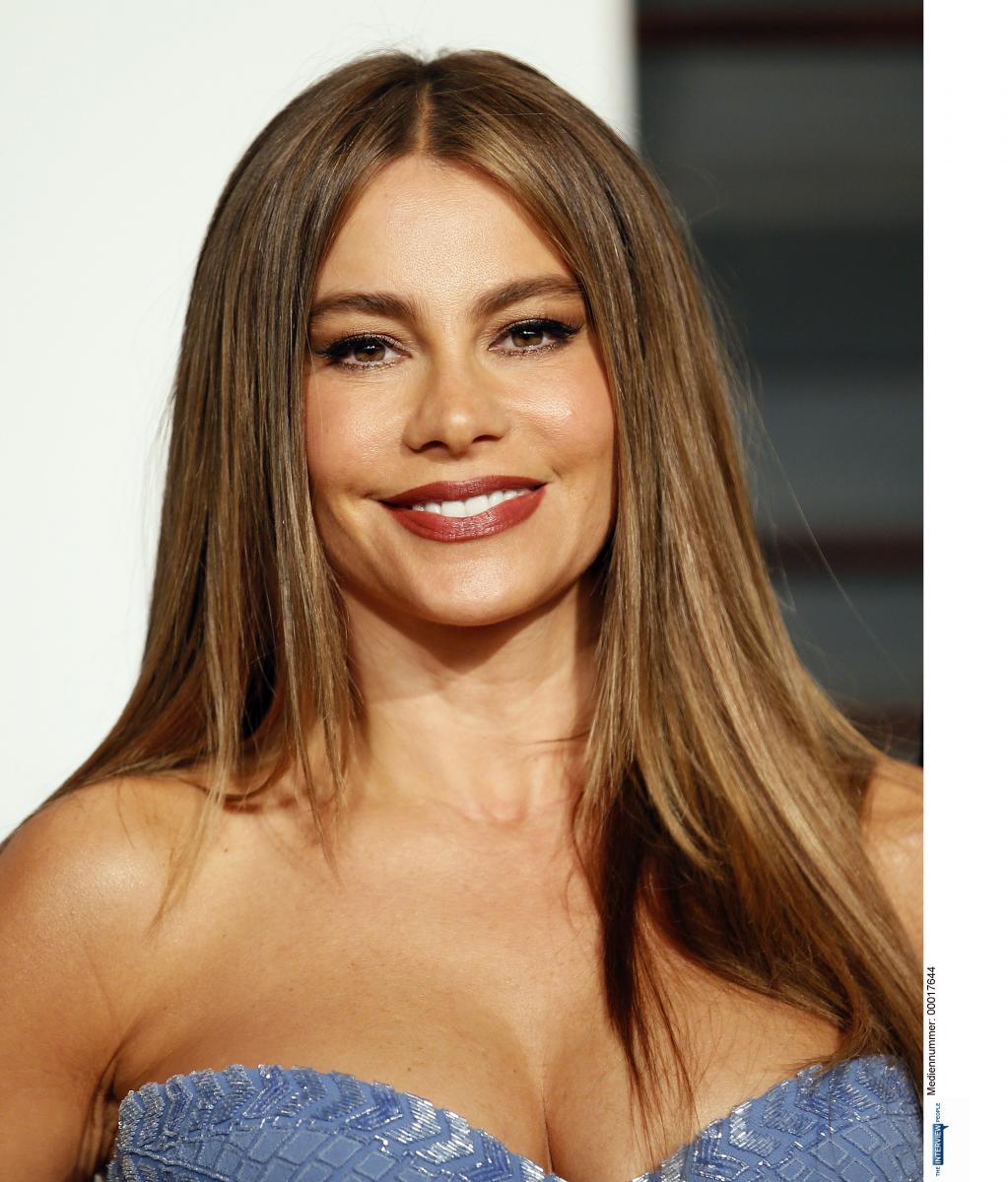 Actress Sofia Vergara's first lead role is in her new film, Hot Pursuit.
Interview with Sofia Vergara. On her new movie, her TV role Gloria in Modern Family, planning her wedding, focusing on her family, feeling destined for comedy, and speaking about lifestyle and Latin culture.
The Future of Business (and Beyond!). It's all about connecting better.
The Talking Cure for Dispute Resolution. Understanding the reality of litigation in your business.
Four Defenses to Implement in the Data Protection Game. Steps small businesses can take to protect themselves and customers.
Keywords are Key to Better Sales Leads, Increased ROI on Twitter. Making targeting keywords easier.
The Salesperson's Handbook. Five common sales obstacles and how to overcome them.
Get Back on the Path to Financial Responsibility. 15 tips to help you build a more financially secure future.
Work from Home Success Story: Young entrepreneur saves sleepers around the world with Lyla Tov Monsters.
Hot Home Office Book and Product Reviews.
And Much More!
Preview of the September/October 2015 Issue: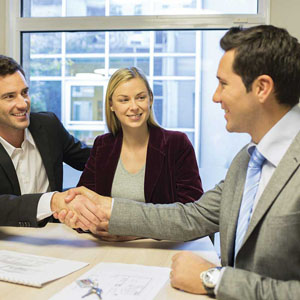 Start-Up a Home-Based Business that serves other people or businesses.
Cash-In Services! Get Expert Tips On Starting And Profiting From Home-Based Service Businesses — Offering Personal Services, Consulting Services, And Business Services.
Actor Colin Farrell: On The Ups & Downs Of The Movie Biz, Family & Spare-Time Activities And His Movie "The Lobster."
Start Your Home Business on a Shoestring Budget. Save Some Serious Cash While Launching Your New Venture.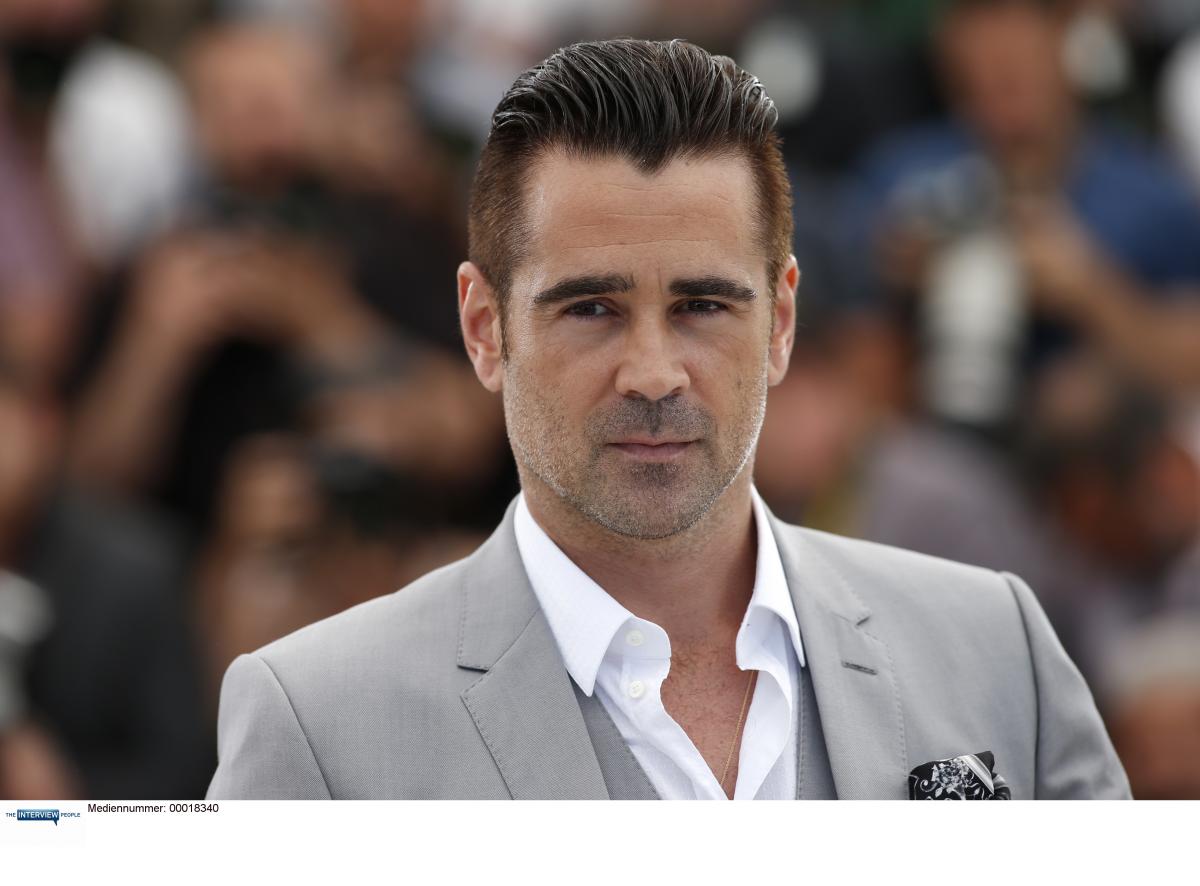 Actor Colin Farrell: "I'm Very Curious About Human Behaviour And What Makes Us Tick."
The Lucky Seven. Cheap (Or Free) Tools To Market Your Home Business.
How Is Your Social Media Strategy Working in 2015? Tips to Evaluate and Strengthen Your Social Media Plan at Midyear.
5 Things Great Leaders Do…And Failing Ones Don't. Expert Cites Effective Leadership Commonalities, Best Practices & Career Killers.
Entrepreneurship after Corporate America. 5 Tips on Becoming an Entrepreneur After Corporate America.
Planning for Long-Term Health Care? Tips for Selecting Insurance Options.
Spoiled Brats And 5 Dollar Teez: Man Launches Two Consecutive Apparel Brands Against All Hurdles.
Digital Archives – Click to Review Past Issues