Now on the Newsstands: November/December 2015 Issue
Scroll Down for a Preview of the Upcoming January/February 2016 Issue!
Purchase HOME BUSINESS® Magazine at a retail outlet near you – Or Subscribe!
Marketing And Sales Tune-Up!  Experts Highlight Sales and Marketing Tactics to Focus on in the Coming Year Including Internet Marketing, Direct Marketing, Advertising,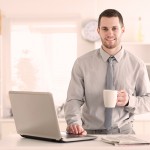 Publicity, Negotiating, Networking, Selling, and "Guerrilla Marketing" Tactics.
Make Your Network Marketing Approach Match Your Prospect's Needs! Having a System in Place Will Support You and Your New Distributors to Achieve Success.
Skype For Business: The New Era of Business Productivity! From Conveniently Communicating to Full-Scale Collaborating.
Actress Rose Byrne Interview: On Making Her Mark (doing Both Comedies and Dramas), Having Confidence in Life and in Business, Overcoming Personal Obstacles, and the Frustration About Limiting Roles for Women in the Entertainment Business.
5 Things Great Leaders Do…And Failing Ones Don't! Expert Cites Effective Leadership Commonalities, Best Practices and Career Killers.
Mobile Merchants Unprotected: Online Fraud Follows the Money.
Work from Success Story: From Stilettos to the Stock Exchange — Abuse and Trauma Survivor Starts Two Successful Businesses.
And Much More!
Preview of the January/February 2016 Issue: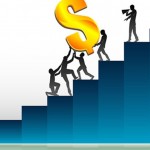 Special Finance Issue: Raise Start-Up Money & Cut Costs! Experts Reveal How to
Slash expenses and Raise Capital — to Start Your Home Business or to Expand an Existing one.
Eight Steps to an Outstanding Home Business Sales Structure: Apply or Adapt What is Right for Your Business.
Network Marketing Success: The Importance of Personal Development.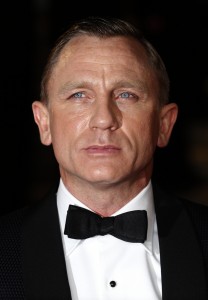 Daniel Craig Interview: On being a "Film Entrepreneur," his 007 legacy, his loyalty to the franchise, fears of typecasting, injuries, working out, ageing, and advice that will help you grow and succeed as an entrepreneur.
4 Easy "Diy" Steps Towards a "Smart Home": Making the Homes of Tomorrow a Reality Today, and watch your business grow.
Six Strategies to Maintain Productivity in Your Home Office: Stay Productive in Your Freelance Pursuits.
Home-Based Start-Ups: Businesses that will Rock your 2016!
Success from Home Profile: "The Ibiza CEO" — Running a Startup While Enjoying the Summer of His Life in Ibiza.
And much more!