Now on the Newsstands: July/August 2016 Issue
Scroll Down for a Preview of the Upcoming September/October 2016 Issue!
Purchase HOME BUSINESS® Magazine at a retail outlet near you – Or Subscribe!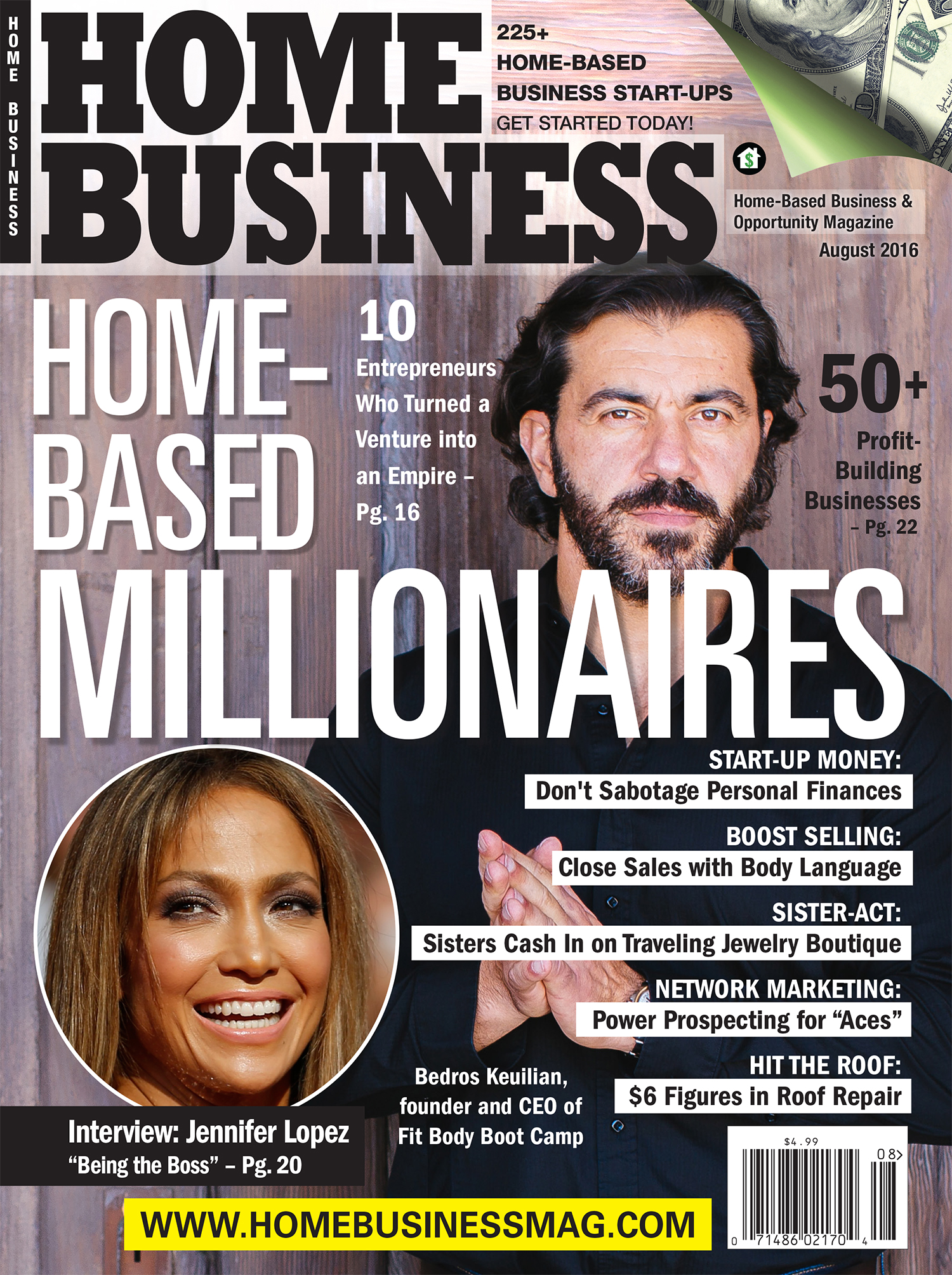 ---
* Feature: Home-Based Millionaires! Entrepreneurs Who Turned a venture into an Empire. Put their success secrets to work for you.
* Jennifer Lopez shares advise on how to "Be the Boss" in managing a diverse career.
* Work-From-Home Success Stories: 10+ Work from Home Success Stories: Sisters operate an online jewelry boutique. * Traveling locksmith invents an innovative padlock. * Hair expert runs a high-end beauty business. * DIY expert shares crafts and humorous videos; & More.
* Win network marketing game with handful of "aces."
* Improve Your Non-Verbal Selling Skills.
* Stay motivated and healthful working from home.
* 50+ "Profit-Building" Home-Based Start-Ups.
* Start a biz without sabotaging personal finances.
And much more!
Preview of the September/October 2016 Issue:
* How to Start-Up Quickly an Online Business
* Who's Best for Home Business? Interviews with Clinton and Trump.
* Increase Sales Through Better Marketing
* Ways to Improve Your Home Business Environment.
* Work from Home Success Stories
And Much More!