The Ideal Work-Life
By Priscilla Y. Huff
Hobbies are pastimes that individuals engage in primarily for fun, relaxation, and/or fulfillment. They range from relatively quiet pursuits like stamp collecting and reading, to physical activities like competing in extreme outdoor sports or volunteering to help build homes for needy families. Some enterprising hobbyists, by choice or because they need extra money, decide to turn their hobbies into a profitable business they can operate from their homes.
Depending on the experience and the qualifications you have garnered from participation in your hobbies' activities, you can make money from them in a number of ways.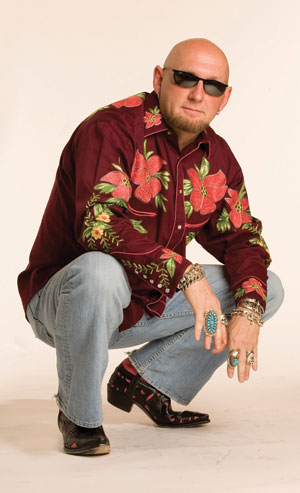 Once you have decided which hobby to convert into a business, take the time to research its profit potential, consult with business experts, and write a business plan.
You can teach, write, talk, or consult about your hobby; film how to do it; make a product related to it; or coach someone in it.
If you think you would like to turn your hobby into a home-based business, here are examples of hobbies with suggested business ideas that may give you some income-generating ideas of your own:**
**Please note: Any listed professional associations are primarily membership-networking organizations and usually do not offer start-up information. Please include a business-sized, self-addressed, first class-stamped envelope with any "snail" mail correspondence.
1. Birding

The estimates by the U. S. Fish and Wildlife Service that over five hundred million Americans are birding enthusiasts, suggest a myriad of existing entrepreneurial opportunities connected with this outdoor hobby. Professional birders lead local and international tours; make or sell related products; give lectures; and more.
Success Tips: Establish yourself as an expert by enrolling in ornithology courses; joining a bird club; and/or writing about the birds you know best. Many birdwatchers focus their ventures on certain species such as raptors, or song or water birds.
Suggested Resources
www.allaboutbirds.org/ – Cornell University's birding information site;www.birdwatching.com/ – tips, products.
2. Coaching (Sports )

Depending on the coaching venture you choose, you may or may not need an education or athletics degree. Professional coaches work in non-school-related sports; community adult leagues; or training individuals in non-team sports (gymnasts, figure skaters, or track competitors, for example).
Success Tips: Join your sport's local and national associations to network for leads and for updates in the sport. Market your coaching services to adult athletes and parents of athletes. Conduct sports clinics at local exercise clubs, colleges, and sports centers for publicity and to become a recognized expert.
Suggested Resources
The Coaching Process by Lynn Kidman, Stephanie J. Hanrahan; Sports Coaching by Anita Navin.
3. Collecting

Your collections, from toys to teapots and or thousands of other unique items, may lead you into the business of buying and selling these items to other collectors via the Internet, at auctions, or through private sales. Many collectors become licensed appraisers in their areas of interest for sideline profits.
Success Tips: Explore the best venues to sell your specific collectibles. Build a web site for marketing purposes and to reach worldwide potential customers. Exhibit at collectors' shows. Write a blog and offer complimentary appraisals at community events for free publicity.
Suggested Resources
How to Think Like a Collector by Harry L. Rinker.
4. Cooking
The popularity of ethnic foods and televised cooking shows has propelled the growth in demand for new recipes and products, specialized catering, and cooking instruction. Teaching food safety and how to prepare healthy foods in all cuisines will add value to your cooking endeavors.
Success Tips: Obtain the proper licensing and instruction for food production and distribution. Rent commercial kitchen space on off-hours if you are not permitted to cook from home. Stay current with the latest food trends. Study and work with master chefs to improve your culinary skills and upgrade your credentials.
Suggested Resources
Food Entrepreneur Resources: http://foodsafety.psu.edu/processor/resources.htm; National Association for the Specialty Food Trade, Inc.- www.SpecialtyFood.com.
5. Crafts

People who value quality and finely crafted items, always appreciate handmade and unique products. Entrepreneurial crafters often develop a loyal following of devoted clients. Savvy craftspersons study the present demand for different types of crafts and produce a range of items that both frugal and wealthier clients can afford.
Success Tips: Diversify your markets, ranging from retail or craft wholesale shows to custom orders and online sales. Start part-time to test your products, to purchase quality equipment as you can afford it, and to hone your skills. Network with fellow members in related craft-art media associations for success tips.
Suggested Resources
The Crafts Report www.crafts.com; Crafty Superstar by Grace Dobush – making money with crafts and sewing.
6. Electronics Repair
Use your specific knowledge and skills, including certification and/or accreditation to buy, repair, and sell good, but used electronic equipment. You could also offer regular maintenance services for customers' current electronic devices; and/or basic operating instructions for their newest gadgets.
Success Tips: Consult with insurance experts and legal experts to see if you will need liability coverage and service contracts. Check to see if having independent repair performed on your clients' devices will affect the warranties. You may be permitted to partner with electronics manufacturers as an authorized repair specialist.
Suggested Resources
Electronic House Magazine – www.ElectronicHouse.com; Electronics Technicians Assn., International – www.eta-i.org/.
7. Gardening
Worldwide, millions of people grow gardens of herbs, vegetables, flowers, and other plants at their leisure or for profit. Markets exist for just about every plant or seed as well as for all the related gardening equipment and products. Rising food prices and the increase of food bacteria incidents has spurred people's interest in growing their own gardens. Start and sell seedlings; teach gardening techniques with online and community classes; and/or become a garden consultant.
Success Tips: Most professional gardeners have degrees or certificates to qualify them as an expert in their specific gardening area. Market your business by teaching classes at local nurseries, vo-tech schools, and with online webinars.
Suggested Resources
National Gardening Association – www.garden.org/home; USDA's Extension Services www.csrees.usda.gov/Extension/ – free or low-cost (growing) business counseling.
.
8. History Enthusiast
History lovers usually know the historical facts and stories of their locale, state, country, and other parts of the world. They earn money in various ways, sharing their researched anecdotes about favorite historical people and events. They do this with teaching; writing (articles, books, blogs, plays); leading tours; giving period dramatizations; being professional researchers; and assisting with native and natural heritage projects.
Success Tips: Knowing the available research sources and being able to make history understandable and interesting to your audiences are crucial for your success. Historical societies, federal parks, libraries, and educational institutions seek experts to instruct or guide their patrons. Blogging about your favorite historical topics is an excellent promotional method for your business.
Suggested Resources:
Careers for History Buffs & Others Who Learn from the Past, 2nd ed. by Blythe Camenson; Teaching History Online by John F. Lyons.
9. Home Renovating
While property owners may tackle some remodeling projects, many homeowners prefer to hire professionals. If you honed skills in your own renovation projects, or on-the-job, you could offer contracting services in flooring, drywall installing, framing, and more to homeowners and landlords. Local vocational-technical schools offer classes to help you perfect your building skills if needed.
Success Tips: Write a business plan to figure your startup expenses. These include tools, a vehicle to transport supplies and materials, office set-up, and consultation with accountants, lawyers, insurance agents, and other business experts. Obtain all necessary certificates, licenses, and permits to do your work. Have a network of reputable, quality subcontractors you can hire to assist you on larger jobs. Foster referrals from satisfied customers.
Suggested Resources
Renovation by Michael W. Litchfield.

10. Music
Musicians and music enthusiasts alike seek opportunities to promote their own music or that of others' to capture the public's attention. Additional musical occupations include songwriting, singing, teaching, producing, mixing, directing, and other related ventures.
Success Tips: Determine the best listening audience (target market) for your music specialty. Build the contacts that will advance your music career or that of your client's. Having musical, vocal, and/or business training, plus, producing quality music will establish you as a professional. Use demo tapes, an active web site, performances at local gigs, and social networks to gain wider recognition for your music.
Suggested Resources
A Guide to Becoming a Recording Artist by J. Scott Rudsenske James P. Denk;
Music, Money & Success: The Insider's Guide to Making Money in the Music Business by Jeffrey & Todd Brabec.
11. Outdoor Sports Enthusiast-Participant
Women, men, and children participate in outdoor sports for fun, the competition, and the mental and physical health benefits. Experts in these activities can profit from their skills with offering instruction, coaching, leading destination tours, opening training-participation centers, and/or also competing for money in their sport specialty. Some sports enthusiasts choose to invest in related sports franchise opportunities.
Success Tips: Having training, work-coaching experience, and recognition (awards, certificates, authorship) will establish you as a sports professional. Assess the sports recreation businesses in your area to see (1) how yours can standout from your competitors; and (2) to determine if a profitable potential market exists that will support your business and living expenses. Promote your venture with open house sessions, periodic contests, and sponsoring local youth leagues.
Suggested Resources
Careers for Sports Nuts & Other Athletic Types by Wm. Ray Heitzmann.
12. Painting (Artistic)
Many talented painters and other artistic persons often work at part- or full-time jobs while gaining recognition and commissions for their artwork. They build their portfolios and perfect their styles until they achieve the recognition and compensation that permits them to devote their full time to their art.
Success Tips: Carry a small portfolio with you everywhere to showcase your art to prospective clients. Network with other artists for tips and leads for good shows, galleries, dealers, and agents. Look for opportunities to exhibit your work with art shows and a web site. Give art lectures and presentations; teach classes and hold online art webinars. Use social networks to connect with current clients and attract new ones.
Suggested Resources
www.ArtistsNetwork.com – professional artists' publications; The Business of Being an Artist by Daniel Grant.
13. Sewing
Present-day sewing machine technology has enable skilled sewers to produce a wide range of personally-designed products. These include, but are not limited to, canvas items for outside furniture and boats; special occasion personal (and pet) clothing; home décor; machine quilts; and one-of-a-kind sewn art. These sewn creations are only limited by the sewers' imaginations. Other sewing experts also teach and/or construct original fashion and pattern designs. **
**Check with the U. S. Department of Labor about current home-sewing regulations.
Success Tips: Competing in contests featuring your own designs will help promote your products. Protect your original designs with copyrights and/or design patents. Networking for leads in your sewing field and encouraging word-of-mouth referrals from satisfied sewing clients will also help to expand your business.
Suggested Resources
Do You Sew for Profit: A Guide for Wholesale, Retail and Consignment by Barbara Wright Sykes; Sewing and Craft Alliance – www.sewing.org.
14. Travel
Traveling offers a variety of money-making opportunities. You can write articles and books about the people, places, and animals you see and the food you eat. You can sell stock photos of your destinations; lead tours; and/or open a home-based agency. Many travel entrepreneurs start with featuring local travel experiences and expand their businesses' offerings from there.
Success Tips: Study the travel industry and/or work in the industry. Obtain any required licensing, and write a business plan to get financing. Promote your business and expertise through writing for magazines or a blog; hosting a local cable television show; or giving with travel lectures. Build residual income selling audio tours, ebooks, and DVDs of your travel adventures.
Suggested Resources
The Business of Tour Operations, 3rd ed., by Pat Yale.
15.Writing
Whether it is writing a novel, nonfiction book; article, or greeting card; launching a copy editing business; or self-publishing, skilled writers can easily turn their craft into profitable ventures. They write for publishers, for businesses, and for the consumer market.
Success Tips: Research the best potential readers for your style or type of writing, and slant your writing to appeal to that audience. Write often to build a loyal readership-client following.
Suggested Resources
The National Writer's Union – www.nwu.org; Writer's Market – annual market listings.
Once you have decided which hobby** to convert into a business, take the time to research its profit potential, consult with business experts, and write a business plan. Take advantage of free, low-cost startup business resources locally and online. These include volunteers at nearby Senior Corps of Retired Executives' (SCORE -www.score.org) offices; Women's Business Centers; and Small Business Development Centers.
Search the U. S. Small Business Administration's web site, www.sba.gov, for centers in your location. SBA.gov online also offers information on business management, loans, government contracting, and exporting, as well as online business startup courses.
Some hobbyists prefer to keep their hobbies as leisure activities, but the choice, of course is yours. To operate a home business doing work you love while making money at it, too, is for many individuals, the true, ideal work life. With current times of job insecurity, rising costs, and rapidly-shrinking paychecks, evaluating your hobby for its money-making potential may just be the smartest financial move you will ever make!
**Note: the IRS lists criteria that it differentiates a hobby from a business. Visit www.IRS.gov to search for the article, "Is Your Hobby a For-Profit Endeavor?" HBM

Priscilla Y. Huff, www.PYHuff.com, is the author of 101 Best Home-Based Businesses for Women, 3rd ed.; and writes regularly at her blog, "No Thanks. I'll Work for Myself." http://nothanksillworkformyself.blogspot.com/. V18-3 Add: 8/11 HP: