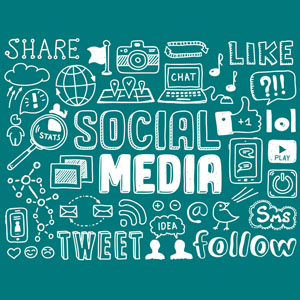 Home-Based Business Owners Can Use Social Media and Ecommerce to Increase Sales and Productivity This Year.
For those of you who use or work with a computer, tablet, or other electronic device, social media and ecommerce both come into play in your daily lives as well as in your home-based businesses.
You use social media to electronically communicate with family, friends, customers, and business associates — using web sites for social networking and microblogging, such as Twitter, LinkedIn, Facebook, and Instagram. With social media, you share and exchange information, ideas, pictures, and videos. This electronic communication strengthens both your personal and professional relationships.
Ecommerce (electronic commerce) involves the buying and selling products and services over the Internet. In your personal lives, you buy products and services online from the comfort of your homes, without having to drive to the stores. Professionally, you use ecommerce to manage and market your businesses online and to capture online sales. Ecommerce also allows you to use the Internet to process customers' payments, keep track of your inventory and sales, and purchase supplies from vendors who support your businesses.
As home-based business owners, you need to stay current with what is going on with social media and ecommerce. This issue's cover story will help you do just that. Under the categories of social media, e-trends, and the Internet, this issue's cover story provides the advice and tips of online experts on how businesses will use social media in 2015 to sell their products or services; how social media makes your recruitment process more productive in your home-based business; how to get more quality backlinks to your website to increase traffic and sales and to increase your website's ranking on search engines.; why online video marketing should be a major focus of your advertising and marketing strategy in 2015 — used for sales pages, product demonstrations, testimonials, and even response to complaints; how to safeguard your online information; and how to prepare your online bank and shopping accounts for the future. HBM