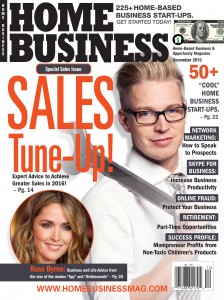 Click Image To Read.
Order a Print Classified Ad – As Low as $45 per issue – LAST DAY TO ORDER!
Display Advertising – Rates and Ordering – Order Online and Save 35%    
Preview of January/February 2016 Issue
HOME BUSINESS® Magazine (HBM), in its print version and identical Digital Editions, is the largest magazine to target the home-based business sector. 100,000+ circulation. HBM's advertising options fit any budget and Display Ad size. HBM's print circulation is through newsstands, magazine racks, paid subscriptions and promotions. HBM's digital circulation includes a Digital Edition, Tablets (IPad, Nook, Kindle), Mobile/Smart Phones, and social media. For over two decades, HBM has been the industry's leading publication. Contact us today with your questions about advertising.
Display Ad Material & Specifications
Order HBM's Mailing List of Subscribers – The Industry's Most Responsive List!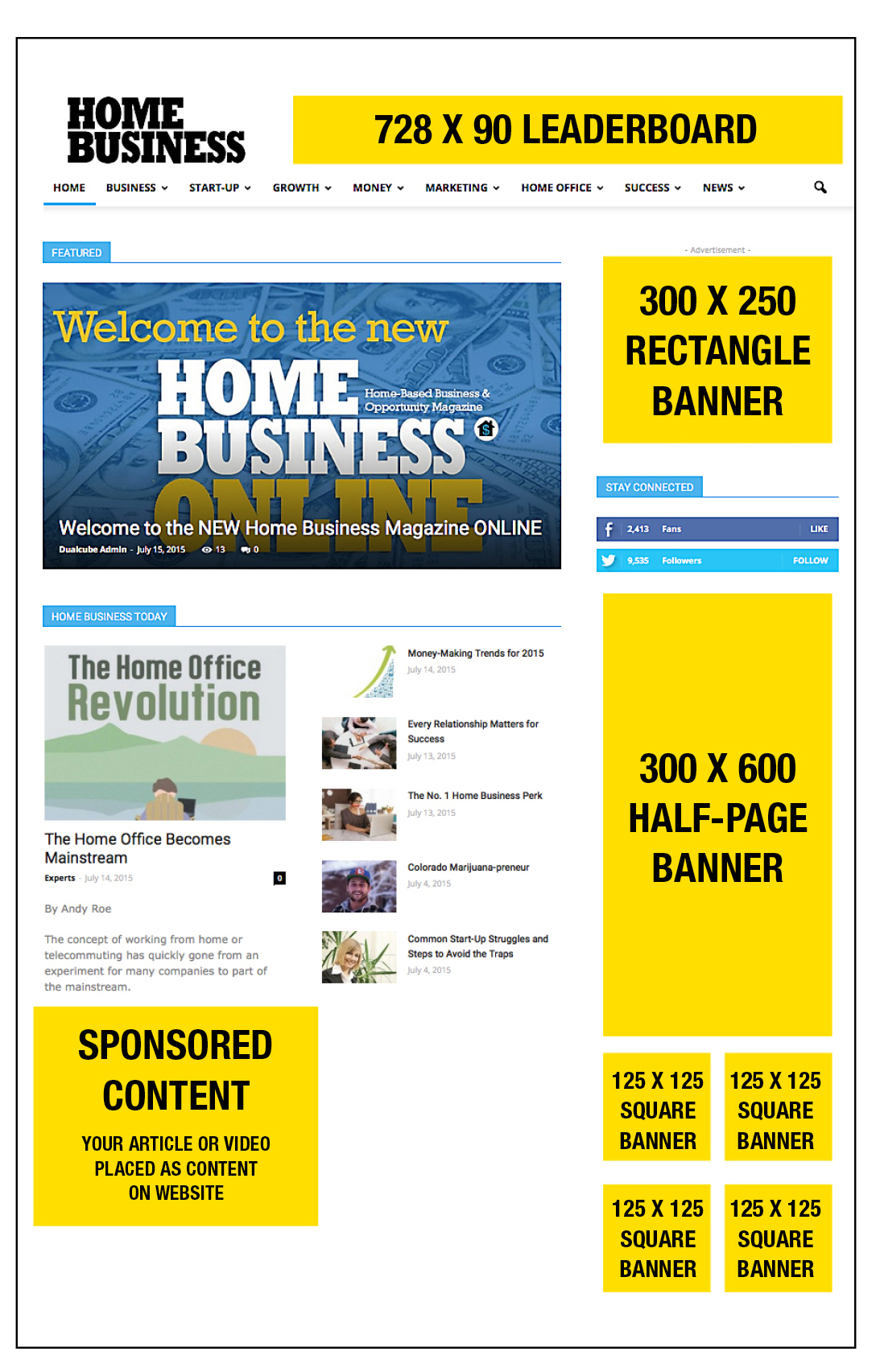 Home Business® ONLINE offers advertisers the top content site for home-based entrepreneurs and those looking to start-up a business from home.
Banner Advertising:
Order 728X90 Banner ($450/mo. or $15 CPM)
Order 300X250 Banner ($450/mo. or $15 CPM)
Order 125X125 Banner ($300/mo. or $10 CPM)
Order 300X600 Banner ($750/mo. or $25 CPM)
Sponsored Content – ($300 per month)
Place your content (article/video) seamlessly within Home Business Online. Includes home page visibility. Order Sponsored Content
Content Marketing: Take your marketing to the next level, working direct with HBM.
Text Link Ad: A low-cost way to embed your Ad directly into an article post. (only $50!)
EXPO: Business Directory Listings * E-Classifieds
The HB EXPO (www.expo.homebusinessmag.com) contains the largest directory of home-based Business Listings.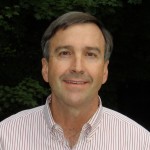 "Satisfaction Guaranteed." Richard Henderson, Publisher, Home Business Magazine
HB Online includes the industry's leading website (www.homebusinessmag.com), HB Online EXPO, Facebook Community , and Twitter. Home Business offers a full range of online advertising to fit any budget.
Traffic: 30,000+ Unique Monthly Visitors, 65,000 page views.
"Satisfaction Guaranteed: Cancel anytime, and receive a full refund of the unused portion of your order."
For information on Advertising contact advertise@homebusinessmag.com or call 800-734-7042.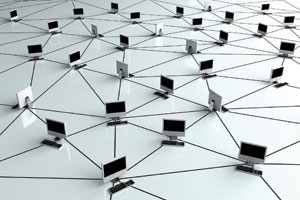 "Home Business Magazine combines traditional print with new digital circulations, such as through the HBM Digital Edition and custom iPad App."
For over two decades, Home Business Magazine (HBM) has been the home-based business market's industry leader. HBM is an advertiser's "one-stop-shop" bi-monthly publication for Print, Digital and Internet/Online Advertising. As traditional circulations decline, HBM combines newstand and subscription print copies with cutting edge digital circulations. The Home business market is a booming economic sector that is difficult for advertiser's to reach. HOME BUSINESS® Magazine penetrates this market with a Print Magazine and identical Digital Editions, Tablet edition (iPad – Nook – Kindle), and hand-held mobile device (HBM Mobile), Readership inlcudes those interested in starting up a home-based business and opportunity seekers, home office workers, and teleworkers; and those interested in office products and services.  HBM's print and online versions provide diverse advertising solutions to responsively target the $1 trillion home-based business sector.
Click here to learn about the home business market
Digital Archives – Click to Review Past Issues